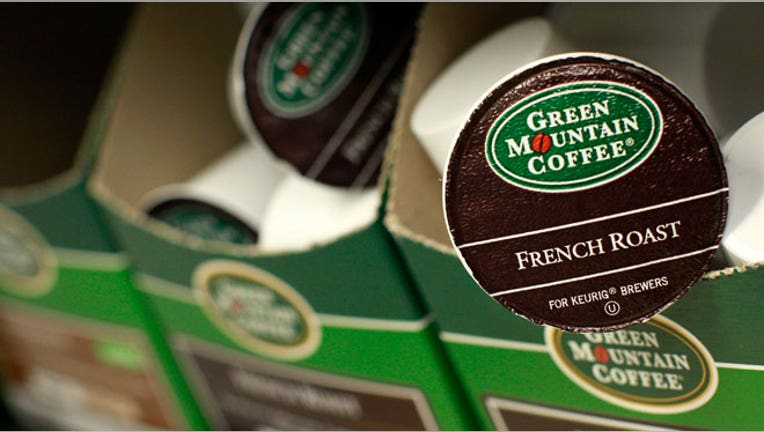 Keurig Green Mountain Inc said on Wednesday that it expects to reduce its workforce by about 5% and lowered its annual sales and earnings-per-share forecasts as the company grapples with declining sales of its brewers and single-serve coffee pods.
The company said it now expects a sales decline of low to mid-single digits in fiscal 2015 and an adjusted earnings-per-share drop in the low-teens, compared with the prior year.
In May, Keurig said it expected revenue to be flat to up low-single digits and adjusted earnings per share to decline mid-single digits. Keurig shares fell 27.6 percent in after-hours trading to $54.25. Keurig said the workforce reductions are part of a plan to cut $300 million in costs over the next three years with roughly $100 million in savings in fiscal 2016. Keurig had 6,600 employees in its fiscal year 2014, according to the company's website.
Keurig's net income fell to $113.6 million, or 73 cents a share, in the third quarter ended June 27 from $155.2 million, or 94 cents a share a year earlier. When adjusted for items such as legal expenses and acquisitions, the company earned 80 cents a share.
Revenue fell 5.2 percent to $969.5 million.
Analysts were expecting adjusted earnings of 79 cents a share and revenue of $1.04 billion.
"While we are not pleased with our revenue growth, we delivered earnings at the high end of our previous guidance," Keurig Chief Executive Officer Brian Kelley said in a statement. "We are taking decisive actions to adapt and compete more effectively in today's rapidly evolving, dynamic marketplace."
Pod sales fell 1 percent in the quarter while sales of brewers and accessories were down 26 percent.
On a conference call with analysts, Kelley attributed the sales declines to slower-than-expected adoption of brewers and more competition in the market for single-serve pods as other companies in the space stepped up promotions.
The company also authorized the additional repurchase of up to $1 billion in shares over the next two years.
Keurig said that based on preliminary estimates, it expects modest growth in fiscal 2016 in its hot drinks business when adjusted for one-off items. It expects that its investment in Keurig Kold, its new cold beverage system, will be at least $100 million.
Keurig has heralded the new machine as giving it access to a $50 billion market for cold beverages in the United States, but the Kold system has faced skepticism from some investors who point to waning consumer enthusiasm for soft drinks.
(Reporting by Subrat Patnaik in Bengaluru and Anjali Athavaley in New York; Editing by Savio D'Souza and Lisa Shumaker)