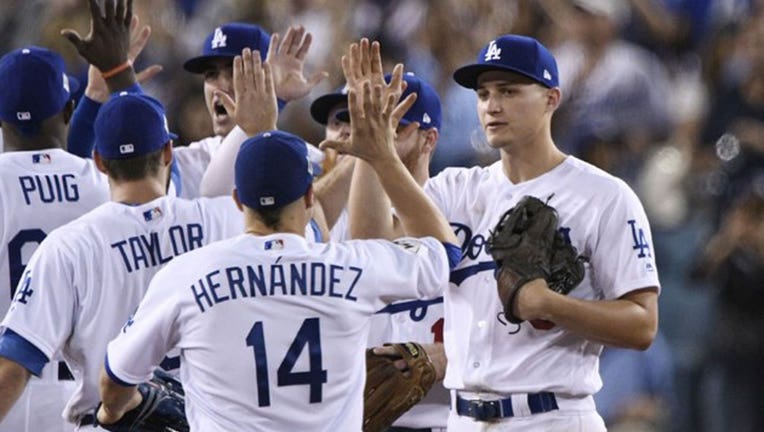 The Los Angeles Dodgers, bolstered by a solid outing from pitcher Clayton Kershaw and a two-run blast from Justin Turner, beat the Houston Astros 3-1 on Tuesday to draw first blood in the World Series.
Playing in record high temperatures in Los Angeles, Kershaw was sizzling, striking out 11 and allowing just three hits and walking none over seven strong innings.
After seeing his first pitch smashed into the stands by leadoff hitter Chris Taylor, Astros pitcher Dallas Keuchel settled down but failed to get run support from an Astros lineup that has struggled on the road all post season.
The Astros tied the game on a solo shot from third baseman Alex Bregman in the fourth but Turner's two run shot in the sixth was the difference.
Game Two will take place under similarly sweltering conditions in Los Angeles on Wednesday.
(Reporting by Rory Carroll, editing by Nick Mulvenney)