Kentucky Derby: Why an Amazon company is backing a contender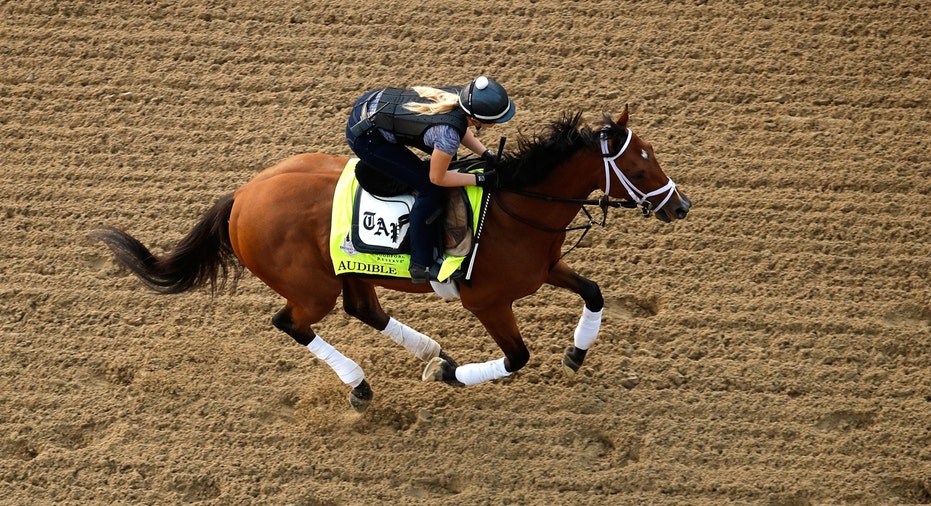 Audible the thoroughbred horse will have a big fan rooting him on when he runs in the Kentucky Derby at Churchill Downs on Saturday: Audible the Amazon-owned audio book app.
While Audible does not have an ownership stake or any other direct financial interest in the horse, the Amazon subsidiary is an active sponsor and launched a social media publicity campaign for the 3-year-old colt in the days leading up to the Run for the Roses. The app has promoted Audible's upcoming race through posts on its Facebook, Twitter and Instagram pages, as well as through a landing page on its website.
If the horse wins, Audible is offering a free downloaded version of "American Pharoah," an audio book based on New York Times sportswriter Joe Drape's account of the Triple Crown-winning horse's career. The company said it will also donate $25,000 on race day to the Thoroughbred Aftercare Alliance, a nonprofit that disperses aid to groups that look after retired horses.
"Audible is not our horse, but we always love a great story, as do our millions of listeners, and we couldn't pass up this unique opportunity to be part of Audible's story," a representative for the audio book app told FOX Business.
Audible the horse currently has 8-1 odds of winning this year's race, according to Churchill Downs' official website. Justify is the current favorite at 3-1.
Audible's company logo will be visible on some of the horse's gear on race day.