Kellogg's sales decline again in US cereal division; company says trends improving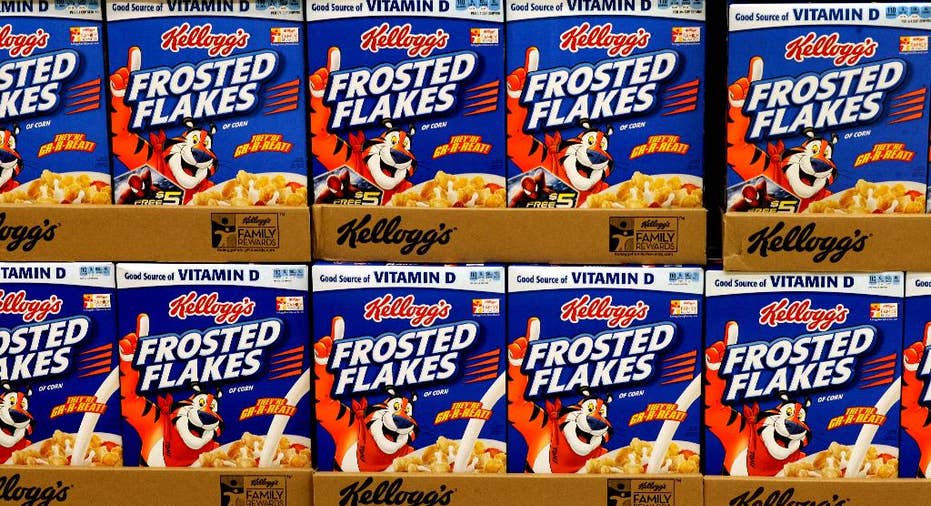 Kellogg says its U.S. breakfast foods division saw another decline in quarterly sales but that trends in the cereal category were improving.
The maker of Frosted Flakes, Froot Loops and Kashi is trying to revamp the marketing for its cereals as Americans reach for other breakfast options, like Greek yogurt and fast food. One strategy has been trying to reposition Special K to be more in line with changing health trends, which Kellogg CEO John Bryant has said are moving away from weight loss and dieting.
Among the recent Special K cereal line extensions are gluten-free and protein varieties. Kellogg is also working on making its Kashi cereals without genetically modified organisms.
For the quarter, Kellogg Co. said sales in its flagship U.S. Morning Foods segment fell 2.3 percent when stripping out the impact of currency exchange rates and other one-time factors. Although he declined to provide a breakdown, Bryant said cereal sales were probably "down a little bit."
Paul Norman, president of Kellogg North America, noted that store scanner data shows cereal consumption trends are flat, however, and that Kellogg's biggest brands are in line with those trends. He said Kashi cereals had been losing distribution as stores stopped carrying certain varieties. But he said those distribution losses have stabilized and that he thinks distribution will eventually grow again.
Norman said the company expects U.S. cereal sales to be flat to up starting next year.
For the second quarter, Normal said a decline in breakfast drink sales contributed to the drop in the U.S. Morning Foods segment. Sales of Pop-Tarts were "flat to down," he said.
Kellogg's international division was hit by unfavorable exchange rates for the period. That also hurt its performance for the quarter, dragging total sales down by 5 percent to $3.5 billion. Analysts expected $3.47 billion, according to Zacks Investment Research.
Profit fell to $223 million, or 63 cents per share. The results included upfront costs associated with a cost-cutting program called Project K. Adjusted for non-recurring costs, earnings came to 92 cents per share. Analysts expected 91 cents per share, according to Zacks Investment Research.
Shares of Kellogg, based in Battle Creek, Michigan, rose $1.45, or 2.2 percent, to $67.52.