Kellogg's First-Quarter Profit Fell 33%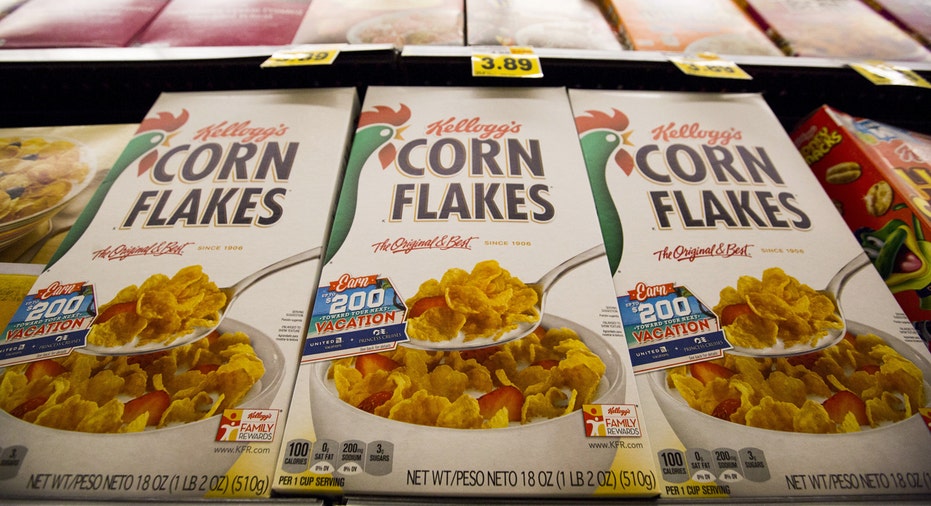 Kellogg said its first-quarter earnings fell 33% in the latest quarter as lower revenue, dinged by currency translations, and higher interest expense hurt the company's bottom line.
Adjusted per-share earnings beat analysts' estimates, though revenue was shy of expectations.
The Battle Creek, Mich., company has been keeping a tight control on costs and working to revamp its cereal and snack brands to be more relevant to changing tastes of consumers. Kellogg has grappled with several years of weaker sales, hurt in part by U.S. consumers shunning carbohydrate-dense cereals.
Chief Executive John Bryant said in prepared remarks that "actions we are taking are having an impact, and we remain confident that they will drive continued improvement as this year progresses, and into 2017."
In its news release Thursday, Kellogg said that it continued to make progress, with trends continuing to improve across its businesses, notably in its U.S. cereal market share. The company said its Kellogg-branded cereals gained 0.2 percentage point of market share in the period.
Still, the company's North America business posted a net sales decline of 1.5% to $2.4 billion. Sales in the U.S. morning foods business weakened by 1.2%.
Over all, Kellogg reported a profit of $175 million, or 49 cents a share, down from $227 million, or 64 cents a share, a year earlier. Excluding negative currency impacts, transformation-effort related charges and other one-time items, per-share earnings rose to $1.33 from 98 cents.
Revenue decreased 5.5% to $3.4 billion. Excluding currency impacts, mostly owing to its Venezuelan business, sales improved by 6.6%.
Analysts polled by Thomson Reuters expected per-share profit of 94 cents and revenue of $3.47 billion.
The company logged $217 million of interest expense in the latest quarter, compared with $54 million a year earlier, eating into profit.
Last year Kellogg became the latest big U.S. food maker to adopt a financial tool known as zero-base budgeting, which has grown popular as a result of the need to slash costs amid weak demand for traditional packaged foods. The tool requires managers to build budgets from scratch each year rather than using prior-year spending as a base.
Write to Tess Stynes at tess.stynes@wsj.com