Kellogg to join probiotic craze with Special K cereal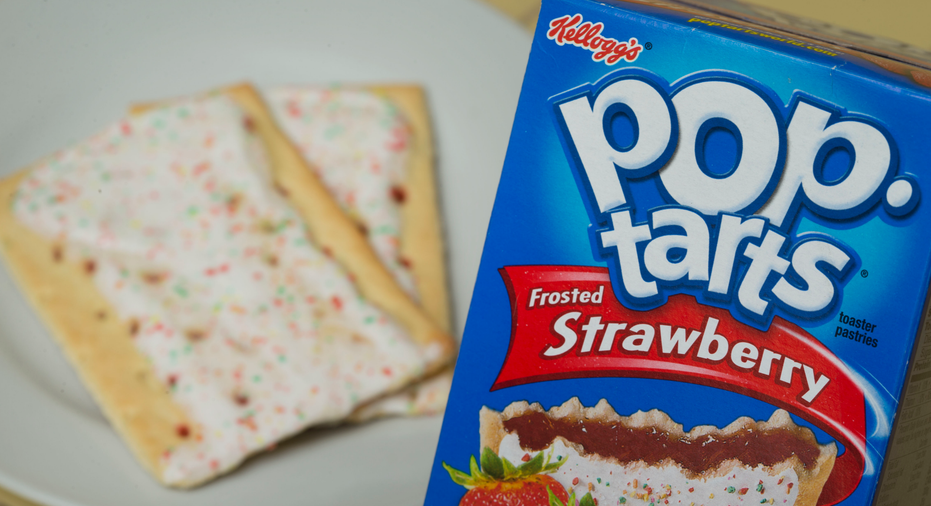 Americans care more about belly health than low-calorie diets, according to Pop-Tarts maker Kellogg.
So the company, which for years promoted Special K cereal as a help for weight control, is changing tactics. It plans to play up the fiber content in its packaged goods, and later this year will launch a Special K with probiotics — bacteria that live in the gut and can be found in yogurts and fermented foods.
Kellogg and other packaged food makers have struggled to expand sales as more people avoid processed food. Kellogg's revenue has fallen every year since 2013, but it hopes the focus on fiber and probiotics can boost sales.
The Battle Creek, Michigan-based company posted better-than-expected second-quarter earnings and revenue on Thursday as it cut costs by changing how it delivers its products to supermarkets. Shares of Kellogg Co. rose 4 percent to $70.17 Thursday afternoon.
For the three months ending July 1, Kellogg reported net income of $282 million, or 80 cents per share. That's slightly up from the same period a year ago, when it reported net income of $280 million, or 79 cents per share.
Earnings adjusted for non-recurring costs came to 97 cents per share, topping Wall Street expectations of 92 cents per share, according to Zacks Investment Research.
Revenue fell 2.5 percent to $3.19 billion, beating the $3.15 billion analysts expected.
Kellogg said it expects full-year earnings in the range of $3.97 to $4.03 per share, above the $3.91 per share Wall Street analysts were expecting, according to FactSet.
_____
Elements of this story were generated by Automated Insights using data from Zacks Investment Research. Access a Zacks stock report on K at https://www.zacks.com/ap/K
_____
Keywords: Kellogg, Earnings Report