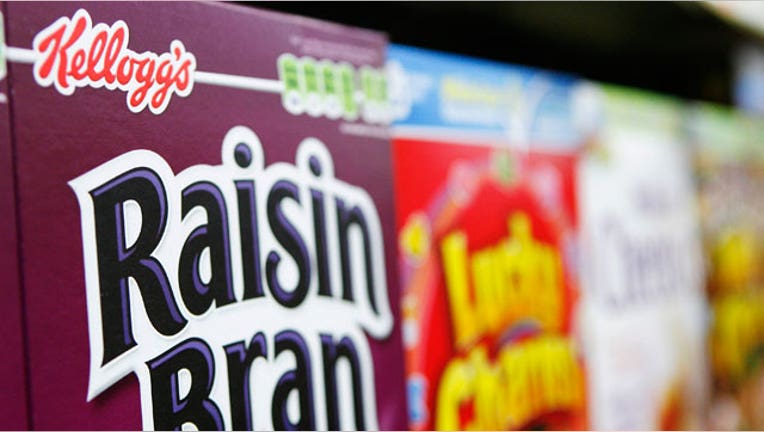 Cereal maker Kellogg (NYSE:K) revealed plans on Monday to slash 7% of its workforce by 2017 and downgraded its full-year forecast due amid shrinking North American sales.
Shares of the maker of Special K and Frosted Flakes rallied 4% on the news, which also included stronger-than-anticipated third-quarter earnings and in-line sales.
Kellogg said it expects the restructuring program to cost between $1.2 billion and $1.4 billion and generate annual cash savings of $425 million to $475 million in 2018. Management expects to recognize $175 million to $200 million in charges for the full year.
The plan calls for Kellogg to cut its global workforce by about 7% and increase its investment in core markets, developing and emerging markets and global category teams.
"We are making the difficult decisions necessary to address structural cost-saving opportunities which will enable us to increase investment in our core markets and in opportunities for future growth. These actions will set a foundation for our sustainable growth operating principle," Kellogg CEO John Bryant said in a statement.
Meanwhile, Kellogg said it earned $326 million, or 90 cents a share, last quarter, compared with a profit of $318 million, or 89 cents a share, a year earlier.
Excluding one-time items, it earned 95 cents a share, exceeding forecasts from analysts by six cents.
Revenue dipped 0.1% to $3.72 billion, essentially matching the Street's view of $3.71 billion. Organic sales increased 0.5%.
Kellogg said North American sales fell 1.3% to $2.4 billion, while sales jumped 3.4% in Latin America and 6.4% in Europe.
Looking ahead, Kellogg now expects to post 2013 non-GAAP EPS at the lower end of its earlier view of $3.75 to $3.84. Analysts had been calling for EPS of $3.77.
Shares of Battle Creek, Mich.-based Kellogg advanced 3.53% to $64.49 Monday morning, extending its 2013 gain to more than 15%.