KBW: Don't Expect Big Bank Trading Revenue to Rebound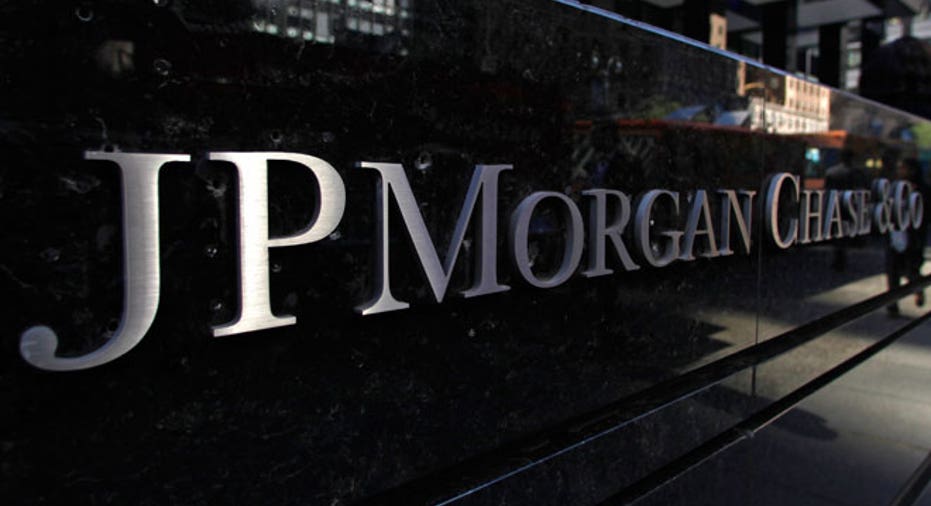 Analysts at KBW warned investors that trading revenue at big U.S. banks probably peaked last year, and won't come back any time soon.
In a note Wednesday, boutique investment bank Keefe, Bruyette & Woods chopped down its profit estimates on the two biggest American banks by assets, citing what it considers the new normal in the trading universe.
The move, they said, came after JPMorgan Chase (NYSE:JPM) late last week warned that revenue in its trading division could tumble 20% in the second quarter from the same three months in the year prior.
"It may be time to consider the current macro-trading environment as 'normal' and the strong full-year 2013 results as the 'peak,'" the team led by Christopher Mutascio wrote to clients.
KBW cited a slew of headwinds for the big decline seen across the largest banks, saying, "re-regulation, de-risking, client de-leveraging, less volatility, and/or less manipulation by the Fed now that it is tapering QE could be just a few of the reasons for the contraction in activity."
The New York-based company, which is owned by Stifel Financial (NYSE:SF), chopped down its full-year per-share earnings view on JPMorgan to $5.18 and $5.78 from $5.35 and $6.00 for 2014 and 2015, respectively. KBW cut its 2014 principal transaction revenue view for the nation's largest bank to $10.3 billion from $11.5 billion. That compares to $12.1 billion last year.
Meanwhile, KBW cut its EPS view on Bank of America (NYSE:BAC) to $0.90 and $1.40 from $0.96 and $1.50 for 2014 and 2015, respectively. The No. 2 U.S. bank is now expected to see $6.8 billion in principal transaction revenues this year from a previous estimate of $8.4 billion.
Helping to temper the loss in trading activity will be a decline in compensation costs for investment-banking staffers. KBW reckons compensation costs would fall by about 30% of the loss in trading revenues.
Not Your Father's Prop Trading 
In a sign of the tectonic shift in the industry, Barclays confirmed Wednesday plans to slice about a quarter of its investment-banking staff by 2016.
After the financial crisis, regulators took actions that have weighed heavily on trading revenues at banks. For example, the Volcker Rule, which is part of the sweeping Dodd–Frank Wall Street Reform and Consumer Protection Act, limits banks from speculating with their own money, something called "proprietary trading" on Wall Street. It also limits their ability to partake in other risky, but lucrative, financial activities.
On top of that, bond trading has dramatically cooled off in recent years. A report compiled by SIFMA shows average daily bond trading came in at $767 billion in March, down 8.6% from the same month in 2013. Average volume for 2013 was 20.3% lower than it was in 2007 – the period directly preceding the financial crisis.
Lower trading levels have weighed on financial stocks as well. The S&P 500 financial sector is up just 0.5% so far this year, compared to a gain of 2.1% for the broad markets.
KBW has an "outperform" rating with a $60 price target on JPMorgan and a "market perform" rating with a $17 price target on BofA.