Judge rules against 'Pharma Bro' on investor losses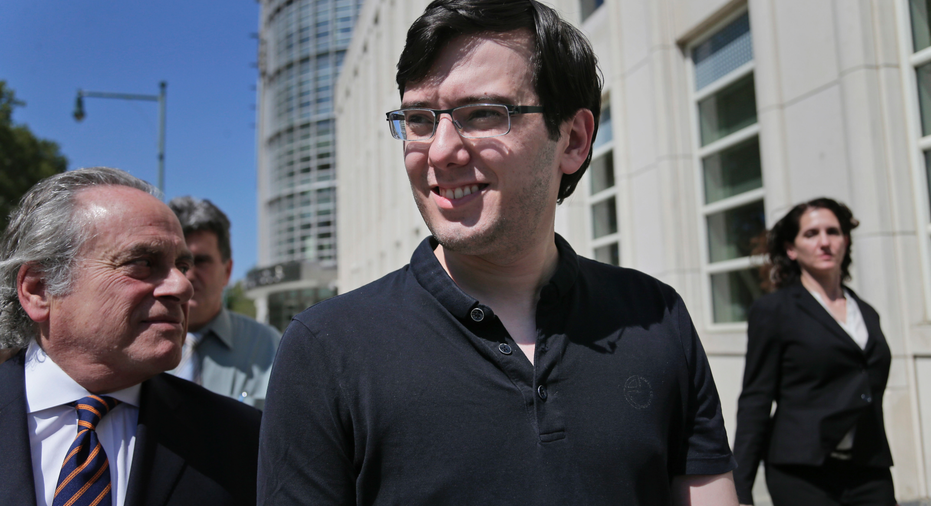 "Pharma Bro" Martin Shkreli was responsible for nearly $10.5 million in losses in a securities fraud scheme, a judge ruled Monday, a blow to the defense that could result in a harsher sentence for the eccentric former pharmaceutical company CEO.
U.S. District Judge Kiyo Matsumoto rejected arguments by Shkreli's lawyers that investors in two failed hedge funds didn't suffer actual losses because he compensated them with drug company stock that, in the end, more than covered their initial investments.
In a written decision in federal court in Brooklyn, the judge found Shkreli should be penalized for the losses because he made risky transactions with investors' millions without their permission.
After dipping into investor money from one of the hedge funds to keep his drug company startup afloat, Shkreli "used some the funds to satisfy both personal and unrelated professional obligations," including a $900,000 debt for a bad stock market trade, she wrote.
Shkreli was convicted at trial last year, remains in jail and faces up to 20 years in prison at his sentencing on March 9.
The defense had hoped that under sentencing guidelines he would get little or even no prison time. Monday's decision on losses appears certain to work against him .
One of Shkreli's attorneys, Ben Brafman, said in a statement that he was "disappointed by the ruling but still hopeful that the court will find it in her heart to impose a reasonably lenient sentence."
At a hearing last week, prosecutors asked the judge to order Shkreli to forfeit about $7.3 million in assets, including a one-of-a-kind Wu-Tang Clan "Once Upon a Time in Shaolin" album that he has boasted he bought for $2 million, as part of the punishment. The judge hasn't ruled on that request.
Shkreli, 34, is perhaps best known for boosting the price of a life-saving drug by 5,000 percent and for trolling his critics on social media, where he became known as "Pharma Bro." His bail was revoked last year after he posted a veiled threat against Hillary Clinton.