Judge permanently blocks Trump order on sanctuary cities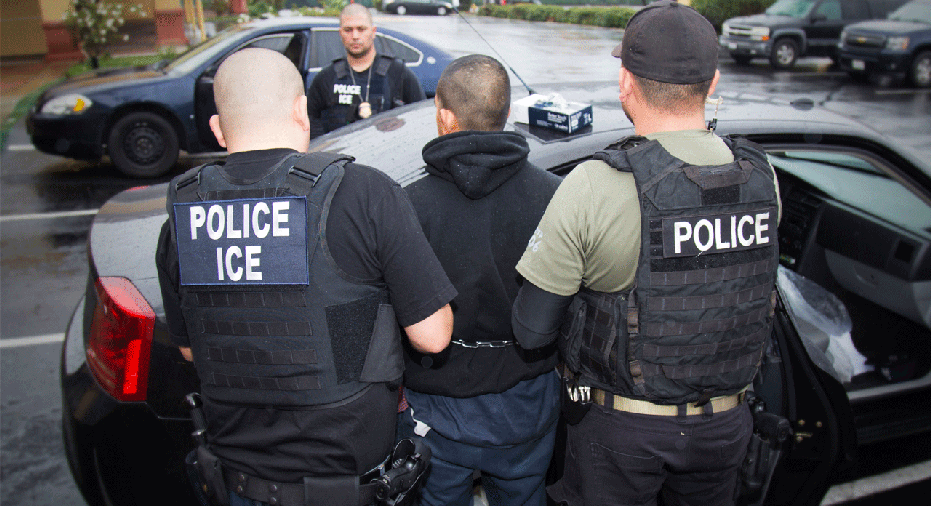 A federal judge in San Francisco has found that President Donald Trump's executive order barring some federal grant money from being awarded to so-called sanctuary cities is unconstitutional.
Santa Clara County, Calif., and the city and county of San Francisco sued the administration in February, arguing that the federal government couldn't block federal funding to cities and other jurisdictions with policies in place to protect immigrants who are in the country illegally.
In a 28-page ruling, U.S. District Judge William H. Orrick on Monday issued a permanent, nationwide injunction blocking the administration from denying the grant money to jurisdictions the U.S. Justice Departments says aren't complying with a law that governs communications about immigration status.
"This is a clear rebuke of the Trump administration's illegal effort to take away federal funding for critical county health, safety, and emergency services," said James R. Williams, Santa Clara County counsel. "Today's decision vindicates a core constitutional principle -- that the president cannot use federal funding to threaten local governments."
San Francisco City Attorney Dennis Herrera also hailed the ruling in a statement Monday night.
"Let me be clear. San Francisco follows federal immigration law," Mr. Herrera said. "The federal government knows who is in our jails. If they think someone is dangerous, all they need is a criminal warrant."
A spokesman for the Justice Department didn't immediately comment on the ruling.
Several jurisdictions have fought the government's effort to block grant money based on the information-sharing law. Multiple federal judges had previously issued temporary injunctions blocking the government from carrying out the order.
Nonetheless, the Trump administration has continued to ramp up its fight over the issue with local jurisdictions around the country.
Last week the department warned officials in 29 cities, counties and states that they may have violated the terms of the DOJ-administered Byrne Justice Assistance Grant Program for the 2016 budget year. The letters didn't specify what action the administration could take if the jurisdictions don't comply, but Trump administration officials have previously said the government could demand repayment of past grant money.
Officials from several jurisdictions that received the warning letters denied violating the law or rules of the grant program. Santa Clara County officials said the county didn't receive any grant money in 2016 and suggested the letter was politically motivated.
--Alejandro Lazo contributed to this article.