Judge blocks Trump lawyers in Trump-Panama hotel dispute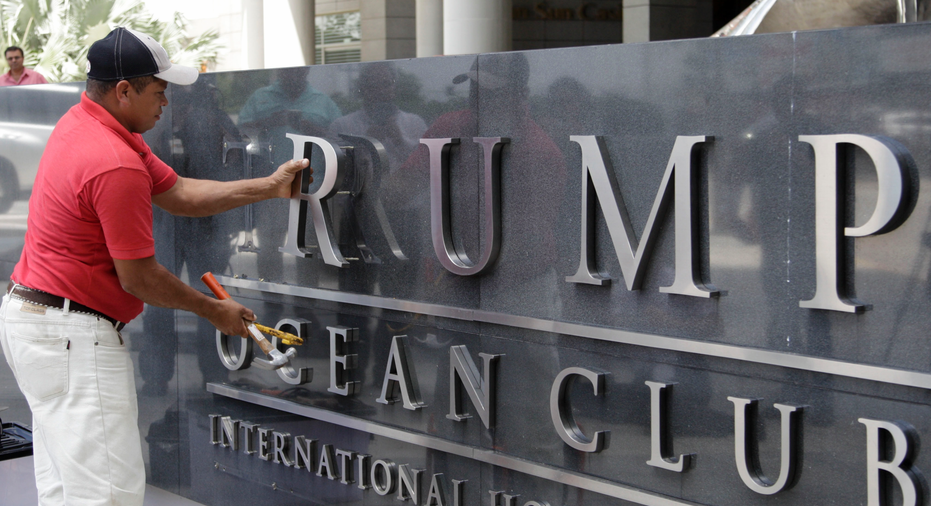 The owners of a formerly Trump-branded hotel in Panama scored a victory over the U.S. president's companies Thursday when a New York judge blocked a Trump firm from pursuing arbitration claims aimed at restoring their control over the luxury hotel.
Separately, Panamanian court documents obtained by the AP show that the owners defeated another legal effort by Trump's lawyers to regain control of the hotel.
In New York, U.S. District Judge Edgardo Ramos ruled against two Trump hotel businesses, finding that the public interest favored granting the request by the majority owner of the Bahia Grand Panama, a 70-story luxury high-rise that was once run by Trump.
After a bitter dispute, the hotel's owners evicted Trump's management team and stripped his name from the waterfront hotel with 369 units, restaurants and a casino.
Ramos ruled after two hours of oral arguments.
His decision blocks the Trump Organization's $9 million claim against majority owner Ithaca Capital, but allows Ithaca Capital's claims to proceed. The group is seeking a declaration from the International Chamber of Commerce that it had the right to fire Trump as the hotel's manager due to gross mismanagement.
Perry Amsellem, a lawyer for Trump International Hotels Management LLC and Trump Panama Hotel Management LLC, told Ramos he'll have to speak with his client before deciding whether to appeal.
He declined comment after the Manhattan proceeding.
Joshua Bernstein, a lawyer for the new owners, said they hope the ruling will speed along the case it brought in arbitration, which could be decided within months of its fall filing.
In arguments before Ramos ruled, Bernstein said Trump's company had initially brought a $150 million claim in arbitration against the new owners and others, making "wild and frivolous" allegations.
In court papers, Bernstein called the claim a "conspicuous effort to bully the hotel's owners into dropping their well-supported claims of mismanagement against Trump and to divert attention from Trump's failures as a hotel operator."
Bernstein told Ramos that he believed the Trump companies wanted to proceed in arbitration to avoid court requirements that require lawyers to assure that litigation is not being brought for an improper purpose, such as to harass, boost the cost of litigation or to delay justice.
Amsellem said the Trump companies would "never, ever do such a thing."
He said there was no precedent in the federal appeals courts or by the U.S. Supreme Court for blocking a party such as the Trump companies from proceeding with their arbitration action.
In an entirely separate case involving the hotel, Panamanian court documents obtained by the AP reflect another defeat for Trump's lawyers earlier this month. Judge Doriela Paz de Ortega upheld a previous legal decision upholding the validity of Trump Hotels' firing, which was first reported by a Panamanian newspaper on Tuesday. The March 9 ruling, which was obtained by the AP earlier this week, also replaced the hotel owners association's Trump-selected lawyers, Britton & Iglesias, with lawyers hired by Ithaca Capital's director, Orestes Fintiklis.
Together, the decisions in New York and Panama City narrow Trump Hotels' path to either regaining control of the property or receiving a large-dollar judgment as compensation for its firing. Further decisions are expected in the coming weeks.
Though the initial rounds of the dispute over the hotel were kept secret, the vitriol of the battle became public last month amid a standoff between Fintiklis and Trump over physical control of the hotel. That fight ended in early March, when a Panamanian judge ordered the eviction of Trump's management and a workman stripped Trump's name from the property with a crowbar.
_____
Jeff Horwitz reported from Washington, D.C.