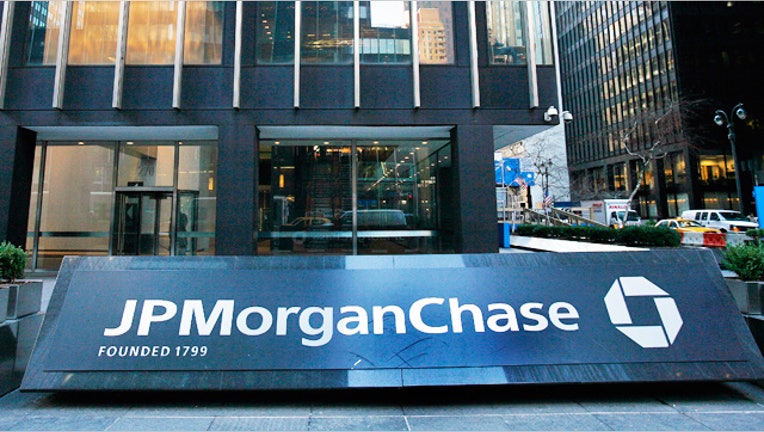 JPMorgan Chase & Co, the biggest U.S. bank by assets, reported a higher-than-expected 16.8 percent rise in quarterly profit on Thursday as the bank made more loans and racked up additional revenue from increased trading.
The bank's net income rose to $6.45 billion in the first quarter ended March 31 from $5.52 billion a year earlier.
Earnings per share rose to $1.65, beating the average analyst estimate of $1.52 per share, according to Thomson Reuters I/B/E/S.
JPMorgan's shares were up 1.3 percent at $86.35 in premarket trading.
Trading increased across Wall Street over the past year as investors changed their positions around the Brexit vote, the U.S. elections and the Federal Reserve's hikes in interest rates.
Customers also borrowed more as the economy expanded, though the pace of loan growth has slackened somewhat recently.
"We are off to a good start for the year with all of our businesses performing well and building on their momentum from last year," Chief Executive Jamie Dimon said in a statement.
"U.S. consumers and businesses are healthy overall and with pro-growth initiatives and improving collaboration between government and business, the U.S. economy can continue to improve," Dimon said.
Net revenue rose 6.24 percent to $25.59 billion, compared with the estimate of $24.88 billion.
Markets revenue increased 13.9 percent, led by a 17 percent rise in fixed-income revenue.
Net interest income rose 6 percent to $12.4 billion, primarily driven by loan growth and the net impact of higher rates.
The U.S. Federal Reserve raised rates by 0.25 percentage points in December and again in mid-March, its second and third hikes after keeping them near zero for seven years.
Higher interest rates are usually good for banks, allowing them to charge higher rates on loans.
Investment banking revenue was up 34 percent at $1.65 billion, helped by higher debt and equity underwriting fees reflecting strong underlying issuance activity and share gains.
Fees for global investment banking services, which include M&A advisory and capital markets underwriting, increased 26 percent over last year and was the strongest opening period for fees since 2007.
JPMorgan's non-interest expenses rose 8.5 percent to $15.02 billion.
Wells Fargo & Co and Citigroup Inc are also scheduled to report results on Thursday.
Up to Wednesday's close, JPMorgan's had gained 22 percent since the presidential election on hopes of simpler regulation and tax cuts under the Donald Trump administration.
The rally in bank stocks, however, has lost momentum lately as investors scale back some of those expectations.
(Reporting by Sweta Singh in Bengaluru and David Henry in New York; Editing by Saumyadeb Chakrabarty)