JPMorgan's Dimon: Consumers Strong, Retail Tumult 'Won't Be a Big Deal'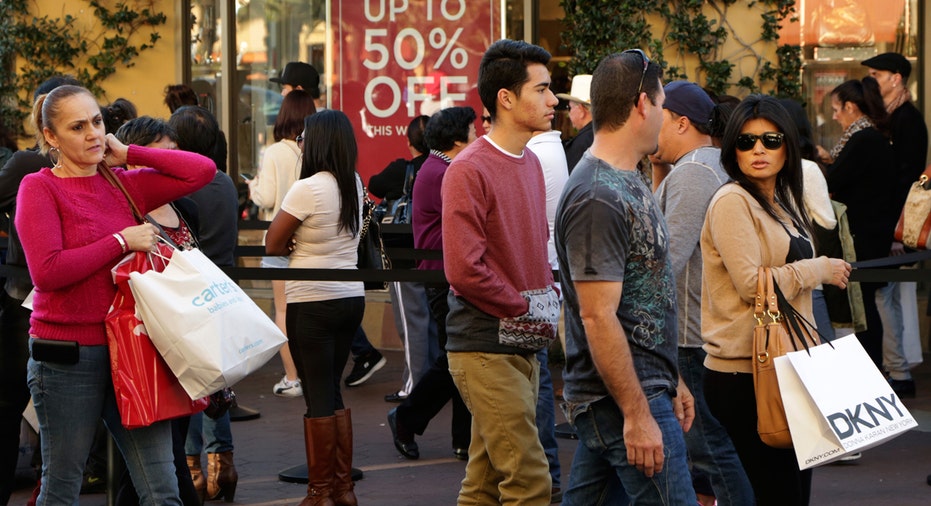 JPMorgan Chase (NYSE:JPM) kicked off first-quarter earnings season on a high note Thursday morning with solid results and an optimistic outlook on the U.S. consumer.
Shares of the nation's biggest bank by assets rallied more than 1%, before falling back with the broader market, after the company reported a 17% jump in net income to $6.45 billion from a year ago with earnings per share up 22% to $1.65 – topping Wall Street expectations for $1.52 a share. Revenue rose 6% during the first three months of the year to $25.57 billion, easily topping forecasts for $24.88 billion.
CEO Jamie Dimon, in a statement, said the company was "off to a good start" for the year as momentum in all of the bank's businesses built on gains made in 2016.
"U.S. consumers and businesses are healthy overall and with pro-growth initiatives and improving collaboration between government and business, the U.S. economy can continue to improve," he said, pointing to growth in consumer loans and card sales volume.
Recent figures on the health of the U.S. economy – including a preliminary reading Thursday on April's consumer sentiment gauge from the University of Michigan, which rose further from a lofty reading in March, show Americans remain confident about their economic prospects. Indeed, the bank saw an 11% rise in average core loans and a 15% jump in credit card sales volume as consumers felt optimistic about taking on new debt.
Though confidence levels remain high, traditional retail players like Macy's (NYSE:M), Sears (NYSE:SHLD), Ralph Lauren (NYSE:RL) and a host of others, continue to suffer from changing shopping habits as consumers gravitate to e-commerce platforms rather than bricks-and-mortar stores to make purchases. Both Dimon and JPMorgan Chief Financial Officer Marianne Lake, though, downplayed the chances that those habits could spill over and meaningfully hurt the bank's business.
Lake likened the switch in shopping preferences to the transition consumers made several years ago to online banking, which sparked a move by many of the biggest banks to slim down their bricks-and-mortar banking business portfolios.
"The way consumers engage with retailers is changing. It doesn't mean they'll stop engaging with retailers. It will be very specific with respect to location and tenant and it doesn't mean retail will be in as much potential trouble as people are talking about," she said during a conference call following the release of the bank's quarterly results, reiterating that while JPM is watching the tumult in the industry carefully, it remains "cautiously optimistic."
To that end, Dimon said the retail business has always been "violent and volatile" with individual players in the industry coming and going depending on fickle consumer preferences. He said, however, JPM is "very careful" with its exposure, and he expects the bank to weather the storm in retail the way it navigated the plunge in oil prices back in 2014.
"It won't be a big deal," he said.
He added that despite recent setbacks within the first 100 days of President Donald Trump's administration, the commander-in-chief's pro-growth agenda of tax reform, infrastructure investment and regulatory reform would benefit not just Wall Street, but all Americans.
"You all should expect as a given that when you have a new president and they get going, the nine months after the 100 days is going to be a sausage-making period," Dimon said. "There will be ups and downs, wins and losses."
Helping JPMorgan's first-quarter results was a jump in market activity in the months since the November election as investors have remained optimistic about Trump's fiscal policy agenda. Trading revenue at the bank jumped 13%, helped by a 17% rise in the fixed-income trading.