JPMorgan reaches beyond its branches with new mobile account app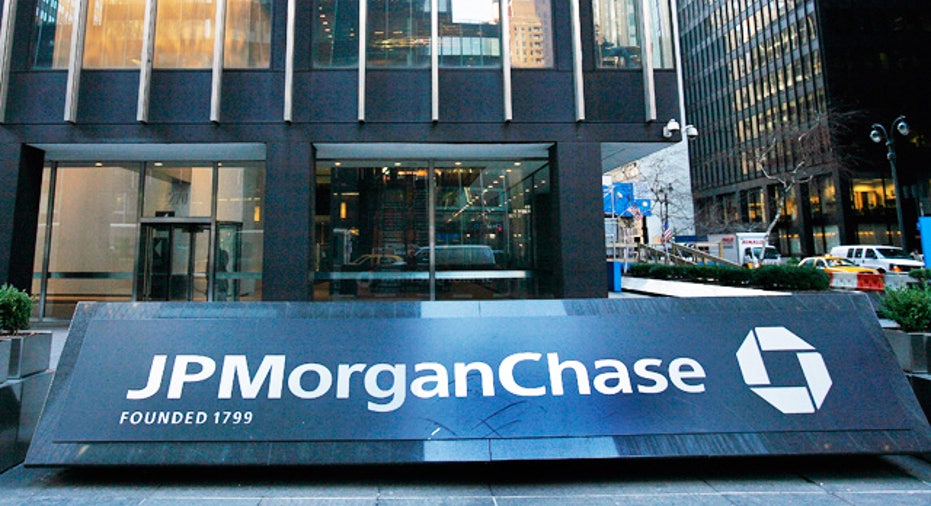 In its first offering of online bank accounts, JPMorgan Chase & Co on Monday launched a new smartphone app that it hopes will attract new depositors, many of whom are young and may live far from any of its branch offices.
The app, named Finn by Chase, allows people to use a phone to open a bank account, make deposits, issue checks, track spending and set up savings plans, bank officials told Reuters last week. Finn debit cards will come by mail for access to cash from 29,000 ATMs.
The bank is starting with an initial test of the app account for Apple phone users with ZIP codes in St. Louis, where Chase has no branches, which might influence the trial.
The bank, the biggest in the United States, with $2.56 trillion in assets, plans to market Finn in other U.S. cities and for Android phones next year. Later this year it will offer mobile enrollment nationwide for its standard checking and savings accounts.
"Finn lets us reach new customers and new markets," Thasunda Duckett, chief executive of Chase Consumer Banking, said in an interview. The app account, she said, "was built by millennials for millennials."
Bankers across the industry want to court millennials as their next generation of customers.
Catering to them is seen as way to keep from losing business to big Internet and computer companies and financial rivals, such as Facebook Inc, Apple Inc and PayPal Holdings Inc.
At JPMorgan, the app could also show Chief Executive Jamie Dimon how he can take the bank's consumer deposit business well beyond the 23 states where it has branches.
Dimon has repeatedly postponed his years-long dream to expand into new states by opening a cluster of branches to gather more customers. That would be expensive, would require approval of regulators and could be especially risky when people use branches less often.
JPMorgan is too big to win government approval to buy another bank to reach more depositors, Dimon has acknowledged.
Duckett's team developed the Finn app after interviews with about 250 potential millennial customers since July 2016. It found that many yearn for a lower-stress way to control their spending than trying to set budgets that they often fail to obey.
The interviews led Chase to build the app with simple ways for people to sort their spending with emojis tagging what made them feel good or bad, as well as what was necessary or just desired.
For example, the bank found millennials generally do not want the app to display on the same screen as spending account balances that show how much money they have in their savings accounts, lest they spend that, too.
About two-thirds of Chase customers continue to visit branches at least once every three months. "This is for a different set of customers," said Melissa Feldsher, head of Finn.
Some of the features are similar to those that have been produced by fintech companies, such as Moven, which has supplied money management software for TD Bank to offer its depositors. But such efforts have not resulted in strictly online accounts of the scale that JPMorgan imagines.
Duckett said JPMorgan designed Finn from scratch, without relying on what fintech companies have created. "We always look at what is going on, but we lead with what customers were telling us," Duckett said.
In contrast, JPMorgan has used outside firms as it has developed for applications for auto, mortgage and small business lending.
(Reporting by David Henry in New York; Editing by Matthew Lewis)