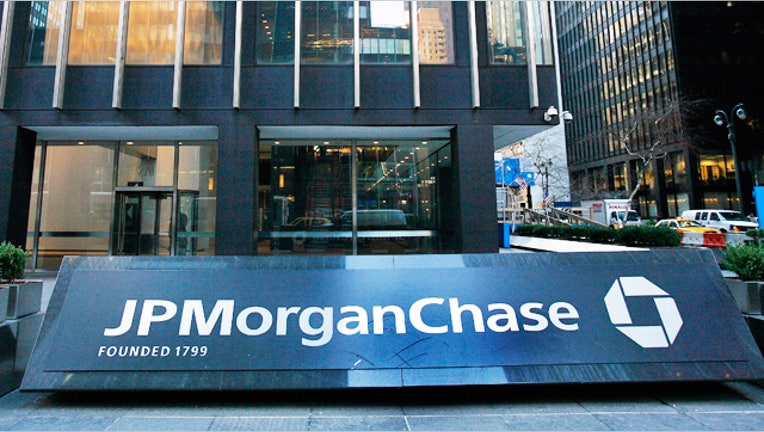 JPMorgan Chase, the biggest U.S. bank by assets, reported a 7.6 percent drop in quarterly profit on Friday after recording a tax expense, compared with a rare tax benefit a year earlier, but both revenue and profit beat analyst estimates.
The bank's net income fell to $6.29 billion in the third quarter ended Sept. 30 from $6.80 billion in the same quarter of 2015. Earnings per share fell to $1.58 from $1.68.
The year-earlier net profit was boosted by a tax benefit of $2.2 billion.
On a pre-tax basis, profit rose 32.8 percent to $8.94 billion, helped by a drop in non-interest expenses and a slight increase in revenue following the Federal Reserve's interest rate hike last December, the first since the financial crisis.
Analysts on average had expected earnings of $1.39 per share, according to Thomson Reuters I/B/E/S.
JPMorgan is the first big U.S. bank to report third-quarter results. Wells Fargo and Citigroup, the third and fourth-biggest U.S. banks by assets, are scheduled to report later on Friday. Bank of America, the second biggest, will report on Monday.
JPMorgan's total revenue rose 8.4 percent to $25.51 billion, beating the average estimate of $23.99 billion, helped by volatile trading following Britain's vote on June 23 to leave the European Union and speculation surrounding monetary policies in the United States, Europe and Japan.
Revenue from fixed-income trading increased 47.8 percent to $4.33 billion, while investment banking revenue rose 13.7 percent to $1.74 billion.
"We delivered strong results this quarter with each of our businesses performing well," Chief Executive Jamie Dimon said in a statement.
JPMorgan's shares were up 1.65 percent at $68.86 in premarket trading.
The bank's non-interest expenses fell 5.9 percent to $14.46 billion. Like other lenders, JPMorgan has been cutting costs to help make up for weak revenue from lending and capital markets as well as near record-low low interest rates.
The Fed raised rates by 0.25 percentage points in December. At the start of the year, more hikes were widely expected this year but none have materialized, in part due to the Brexit vote.
Low interest rates have been holding down bank profits for years and bank executives have been pining for another increase. Many Fed watchers now believe that will happen in December.
JPMorgan's return on tangible common equity, a key performance measure, was 13 percent in the latest quarter, compared with the bank's longer-term target of about 15 percent.
Total provisions for bad loans rose 86.4 percent to $1.27 billion.
Up to Thursday's close, JPMorgan's shares had risen 2.6 percent since the start of the year.
(Reporting by Sweta Singh in Bengaluru; Editing by Ted Kerr)