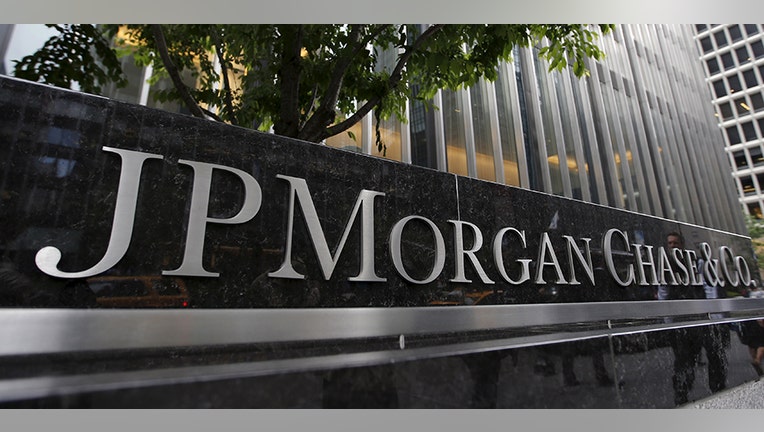 JPMorgan Chase (NYSE:JPM) on Friday reported stronger second-quarter earnings than expected, as the bank's lending business offset softer trading revenue.
JPMorgan, the largest U.S. bank by assets, booked a $7.03 billion profit during the period, a 13% gain over the $6.2 billion it earned in the same quarter last year. On a per-share basis, JPMorgan's earnings jumped to $1.82 a share from $1.55 a share. Revenue grew 4.8% to $26.4 billion.
The results beat Wall Street's forecast for earnings of $1.58 a share on revenue of $24.96 billion.
"We continued to post very solid results against a stable-to-improving global economic backdrop," JPMorgan CEO Jamie Dimon said in a statement. "The U.S. consumer remains healthy, evidenced in our strong underlying performance in Consumer & Community Banking."
Banks anticipated a weaker quarter in their trading businesses, given a tough comparison to last year when the U.K.'s Brexit vote ignited a frenzy of trading activity. JPMorgan's trading revenue during the latest quarter fell 14% year-over-year to $4.8 billion. Its fixed-income trading revenue fell 19% to $3.22 billion.
However, banks have benefited from higher interest rates. The Federal Reserve raised its benchmark rate a quarter of a percentage point to a range of 1% to 1.25% at its June meeting. A year ago, the central bank had a target of 0.25% to 0.5% for the fed funds rate.
JPMorgan said average core loans rose 8%, while average deposits in the company's consumer and community banking unit climbed 10% to $640 billion.
The company also required less cash in reserve to cover anticipated loan losses. Its provision for credit losses narrowed to $1.2 billion versus $1.4 billion.
Wells Fargo (NYSE:WFC), the nation's largest mortgage lender, and Citigroup (NYSE:C) also report quarterly earnings on Friday.
JPMorgan's shares fell 1.1% to $92.12 in pre-market trading. The stock has gained 33% since the November election amid expectations for regulatory and tax reform.