JPM, Citi Shareholders to Vote on Potential Breakup Plans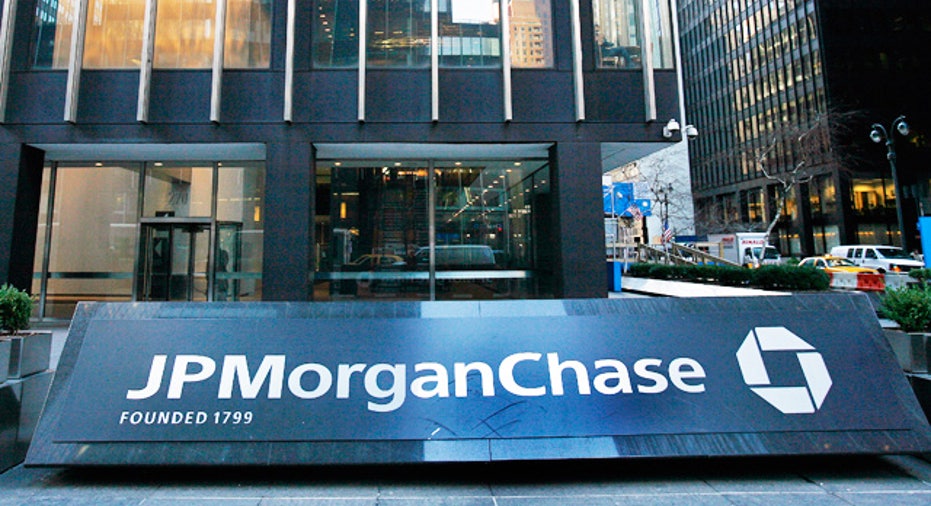 Shareholders of J.P. Morgan Chase & Co. and Citigroup Inc. will get to vote later this year on one of the most popular questions on the campaign trail: Should the banks break up into smaller pieces?
The question will be included in the proxy filings for the two big U.S. banks and voted on at shareholder meetings later this year, according to people familiar with the matter.
Analysts have said it is highly unlikely that shareholders will support a proposal to break up the banks. A similar proposal at Bank of America Corp. last year gained about 4% of the votes.
The shareholder votes were requested by Bartlett Naylor, a shareholder activist and a financial policy advocate at the liberal lobbying group Public Citizen. He and others have raised the issue multiple times in previous years as well, without getting much traction.
Mr. Naylor, a small shareholder in both Citigroup and J.P. Morgan, said he believes the firms should split into smaller pieces because that could boost shareholder value if they are easier to manage. He said he continues pressing the case because "obvious problems demand obvious answers, or at least obvious questions."
Whether banks are too big has become a flashpoint since the financial crisis, and this year Democratic presidential candidate Bernie Sanders has made the issue a central part of his campaign. Nearly all current or former Republican presidential candidates have knocked the big banks as well. U.S. regulators have also made it clear that they are wary of giant banks, imposing higher capital requirements on the biggest firms as an incentive for them to slim down.
The banks have generally defended their size, saying they need scale to compete with banks in China and around the globe. They also say they need to offer a wide breadth of services, including both investment banking and retail banking, to meet their clients' needs and that breakups would be hugely complicated.
"The synergies (of being big) are huge, both expense and revenue," J.P. Morgan Chief Executive James Dimon said last year. In the event of a breakup, "the unscrambling would be extraordinarily complex…in debt, in systems, and technology and people."
Mr. Naylor proposed that J.P. Morgan and Citigroup each create an independent board committee to address whether the bank would be more valuable to shareholders by divesting all noncore banking business segments. The committee would be required to report back to shareholders within 300 days.
Citigroup said in securities filings that it "has already substantially implemented" Mr. Naylor's proposal.
"The board shares the proponent's goal of divesting noncore assets," the bank wrote in response to Mr. Naylor, disclosed in securities filings.
In a Wednesday statement, a Citigroup spokesman said the bank "is a much simpler, safer, smaller and stronger institution than before the financial crisis." He added that the bank has sold more than 60 businesses and shed more than $700 billion in assets, and its board conducts an annual review of the bank's strategy and progress.
J.P. Morgan, the largest U.S. bank by assets, offered Mr. Naylor a meeting with Chief Financial Officer Marianne Lake in hopes he might withdraw his proposal, Mr. Naylor said, adding that he declined. A person familiar with the matter said it is customary for J.P. Morgan to offer private meetings to shareholders to educate them on different topics.
About two years ago, when Mr. Naylor submitted a similar proposal, J.P. Morgan submitted a roughly 50-page request to the Securities and Exchange Commission asking for permission to leave Mr. Naylor's proposal off the ballot. The agency granted J.P. Morgan's request, denying Mr. Naylor's inclusion on the proxy filing. Banks often make those requests on a variety of shareholder proposals each year.
J.P. Morgan didn't make a similar request this year, according to people familiar with the matter.
Mr. Naylor's proposal for Bank of America last year was more prescriptive than what he is proposing for J.P. Morgan and Citigroup. He asked the Bank of America board "to develop a plan for divesting all noncore banking business segments," rather than just addressing the topic.
Bank of America, the second-largest U.S. bank by assets, opposed Mr. Naylor's proposal, arguing that it has already shrunk substantially since the financial crisis and has made its trading operation less risky.
Mr. Naylor said he got a small amount of votes because of "bank-controlled voters, self-selected owners who don't rock votes...and few advocates."
He said he tried to get the proposal on Bank of America's ballot again this year, but his request was rejected on a technicality that it didn't specify that his account owned the bank's shares.