Jones Lang LaSalle Expects Growth in 2017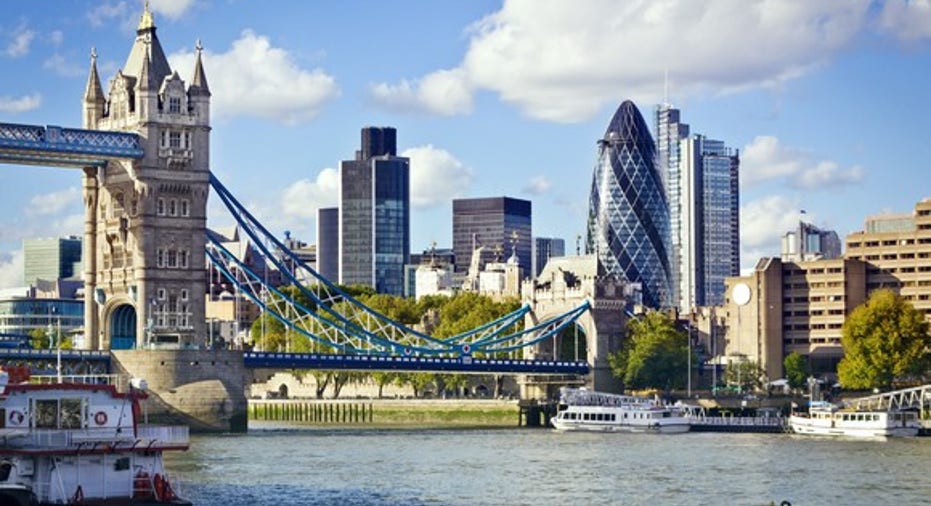 Despite a difficultperiod for the commercial property market,Jones Lang LaSalle Inc. (NYSE: JLL) managed to outperform its end markets in the fourth quarter and the full year. Thanks to a combination of acquisitions and organic growth, the company managed to record double-digit revenue increases in the fourth quarter and full year, even as adjusted EBITDA (earnings before interest, tax, depreciation, and amortization) slumped in both periods.
There's a lot going on with Jones Lang LaSalle''s earnings and outlook for 2017, so let's take a closer look at what happened in the fourth quarter.
Jones Lang LaSalle's fourth-quarter earnings: The raw numbers
As always with companies whose managements don't give detailed guidance, their earnings reports typically hold surprises for investors. However, the market got pretty much what it expectedthis time around.
It's useful to note that Jones Lang LaSalle reports revenue in terms of two streams, namely real estate services (RES) and LaSalle Investment Management (LaSalle). RES includes activities such as leasing, property management, project and development services, and capital markets, while LaSalle is a real estate investment management firm. All the figures below relate to the fourth quarter.
Data source: Jones Lang LaSalle presentations. Fourth-quarter year-over-year comparisons.
As you can see above, it's a tale of impressive revenue expansion accompanied by a drop in adjusted EBITDA. Moreover, the key patterns in the fourth quarter -- declining RES EMEA and LaSalle profits, with moderate growth in profits in RES Americas and RES Asia-Pacific -- matched those of the full-year results. In short, full-year fee revenue rose 11.5% to $5.8 billion, while adjusted EBITDA dipped 11.3% to $658 million.
Why revenue grew but profits declined
Discussing how revenue grew as profits declined, CEO Christian Ulrich outlined the following factors
First, LaSalle had lower incentive fees and equity earnings, which were "expected given the life cycle of fund maturities." In fact, full-year LaSalle adjusted EBITDA declined by $44.1 million, compared to an overall adjusted EBITDA decline of $84 million. Essentially, Jones Lang LaSalle is in a phase where maturing funds are transitioning to a new series of funds. On that note, CFO Christie Kelly is on record saying she expecting fees and earnings at LaSalle to normalize in the future.
Second, significantly lower incentive fees were generated in its capital markets business (RES) largely because of slowing transactions in the UK due to uncertainty created by the Brexit vote. For the record, RES EMEA capital markets & hotels revenue declined 13% in local currency in 2016.
Third, Ulrich said that "stronger growth in our most stable annuity businesses accelerated by the Integral acquisition in the UK compared with slower growth in our higher-margin transactional services." In other words, Ulrich is arguing that there was a negative shift in margin in 2016.
Fourth, the company spent more money on technology designed to enhance solutions available to clients. In fact, total operating expenses increased 17% in 2016.
Brexit proved to be a negative for Jones Lang LaSalle. Image source: Getty Images.
Looking ahead
Turning to its outlook for 2017, management is expecting 0%-5% growth in both global capital market and leasing volumes. In other words, it's a positive industry backdrop and the company's forecasting overall fee revenue to grow 8%-11% in 2017 with adjusted EBITDA margin expected in the range of 10%-12%, compared to 11.4% in 2016. Therefore, adjusted EBITDA growth is expected in the range of negative 5.5% to positive 16.5%, implying 5.5% growth at the midpoint.
It's unclear how the ongoing impact of Brexit will affect property investor sentiment in the U.K., and LaSalle still faces earnings headwinds in 2017. However, global growth is expected to improve, particularly in the U.S., with Jones Lang LaSalle referring to "balanced" conditions in the Asia-Pacific even though China's growth is slowing. Investors will want to see more stability in 2017, as 2016 proved to be more volatile than expected.
10 stocks we like better than Jones Lang LaSalleWhen investing geniuses David and Tom Gardner have a stock tip, it can pay to listen. After all, the newsletter they have run for over a decade, Motley Fool Stock Advisor, has tripled the market.*
David and Tom just revealed what they believe are the 10 best stocks for investors to buy right now... and Jones Lang LaSalle wasn't one of them! That's right -- they think these 10 stocks are even better buys.
Click here to learn about these picks!
*Stock Advisor returns as of February 6, 2017
Lee Samaha has no position in any stocks mentioned. The Motley Fool recommends Jones Lang LaSalle. The Motley Fool has a disclosure policy.