Johnson & Johnson's Stock History Makes It a Strong Long-Term Buy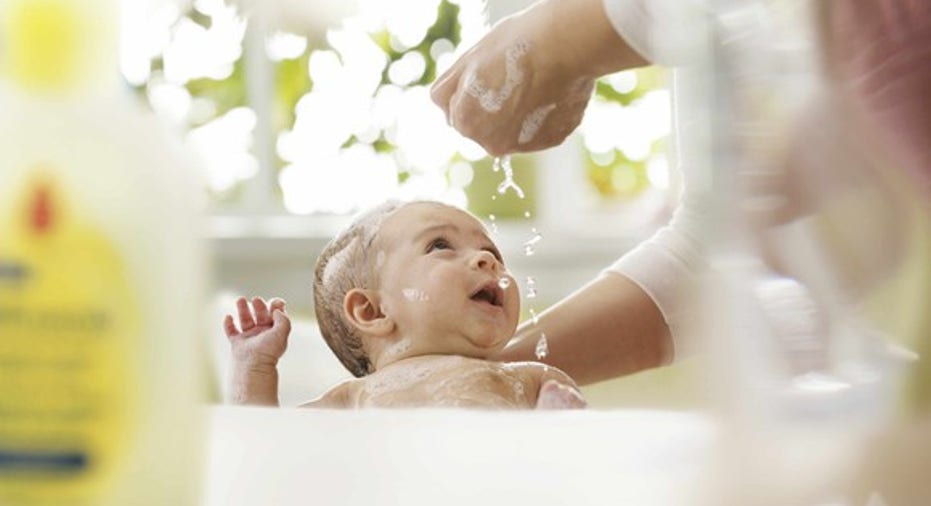 When you're investing for the long term, it's helpful to consider businesses whose track records include tough operating environments. After all, if a company can thrive through past periods marked by recessions, inflation, and market turmoil, chances are good that it can navigate similar situations in the future.
That's one of the key appeals of so-called Dividend Aristocrats, which have boosted their dividend payments for a minimum of 25 consecutive years. Consumer healthcare titan Johnson & Johnson meets that high bar -- and in fact, far exceeds it. The company has boosted its dividend every year since 1961, for an incredible 54-year streak.
Image Source: JNJ.com.
Johnson & Johnson stock history
Originally founded in the late 1800s with offerings such as baby powder, sanitary napkins, and the first mass-produced dental floss, Johnson & Johnson has grown into a true global healthcare titan. Today it's the fifth-largest pharmaceutical company, the sixth-largest biotech company, and the sixth-largest consumer healthcare product seller in the world.
Johnson & Johnson's stock price history reflects that incredible growth. Shares are up 25 times over the last 30 years, which equates to an 11% compound annual growth rate since 1985:
JNJ share price at year end, adjusted for stock splits. Chart by author. Data source: Mergent, via Johnson & Johnson.
Include dividends in the mix and the returns look even better. JNJ's dividend has risen from $1.28 per share a decade ago to $2.95 per share now, for a 9% annual growth rate. The stock's total return price, which includes reinvested dividends, amounts to a 175% return since 2005, compared to 100% of strictly capital gains. In either case, shareholders would have trounced the broader market's 65% rise over that time.
Can Johnson & Johnson keep winning?
To keep that momentum going, the company needs to continuously create new and improved pharmaceutical and healthcare products. That's the reason why it dedicates a whopping $9 billion to research and development spending every year. The good news for shareholders is that its track record on this score is impressive, considering that a full 25% of Johnson & Johnson's $70 billion of annual sales comes from products introduced in just the last five years.
Besides ensuring market-thumping sales growth, the strong innovation pipeline explains why Johnson & Johnson is one of the more profitable companies on the planet. Its 70% gross profit margin ranks it (by that metric)No. 4 out of the 30 components in the Dow, and blows away rivals like Procter & Gamble and 3M .
JNJ Gross Profit Margin (TTM) data by YCharts.
JNJ grew sales by 4% last quarter, compared to a 1% drop for 3M and a 1% uptick for P&G. And unlike those companies, management boosted its 2016 earnings outlook on healthy operating trends. "Our Pharmaceuticals business continues to deliver impressive levels of growth, we have steady improvement in our Consumer business, and we are seeing momentum in our Medical Devices businesses," CEO Alex Gorsky told investors in April, "all of which are fueling our optimism for the full-year ahead."
Just a few weeks after those remarks, Johnson & Johnson announced a 7% increase in its dividend payment, marking its 54th consecutive raise. Even with that boost, the dividend accounts for just around 50% of profits, which leaves plenty of room for future increases as earnings churn higher in the coming decade. Yet the stock is valued at 18 times this year's profit, representing a nice discount for investors compared to 3M and P&G, which right now are both fetching roughly 21 times earnings.
The article Johnson & Johnson's Stock History Makes It a Strong Long-Term Buy originally appeared on Fool.com.
Demitrios Kalogeropoulos has no position in any stocks mentioned. The Motley Fool owns shares of and recommends Johnson and Johnson. The Motley Fool recommends Procter and Gamble. Try any of our Foolish newsletter services free for 30 days. We Fools may not all hold the same opinions, but we all believe that considering a diverse range of insights makes us better investors. The Motley Fool has a disclosure policy.
Copyright 1995 - 2016 The Motley Fool, LLC. All rights reserved. The Motley Fool has a disclosure policy.