Johnson & Johnson tops Street 3Q forecasts, hikes forecast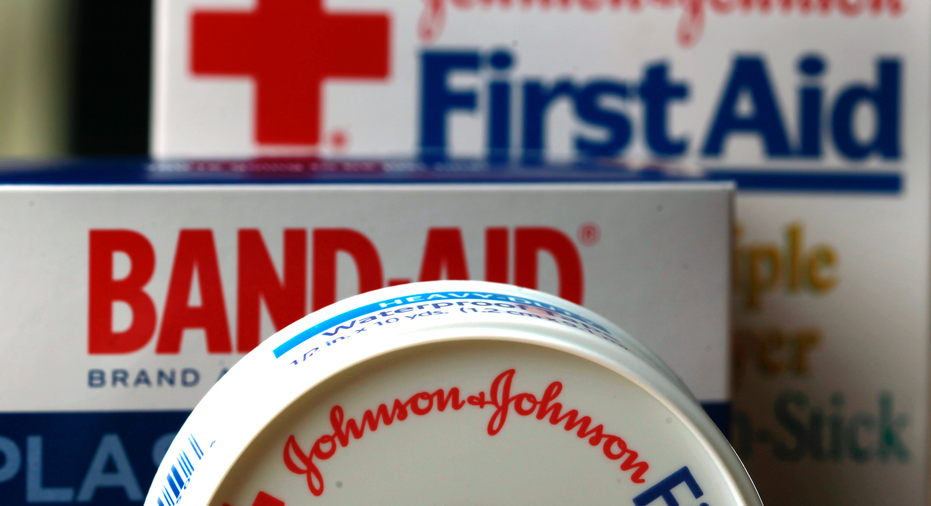 Higher spending across the board drove Johnson & Johnson's third-quarter profit down 12 percent, despite a big sales jump fueled by recent acquisitions, hot new cancer drugs and strong sales of other key medicines.
However, the health care giant easily topped Wall Street expectations. With momentum in product sales across all three business segments, the Band-Aid maker boosted its financial forecast for the third time this year.
Shares rose 2.2 percent, or $3.03, to $139.14 in late-morning trading.
"This was a strong quarter for Johnson & Johnson," Edward Jones analyst Ashtyn Evans wrote Tuesday to investors, adding that its strong balance sheet should enable more product acquisitions.
J&J's biggest ever, $30 billion to buy Swiss biopharmaceutical company Actelion in June, added $670 million to the quarter's sales of Actelion's drugs for dangerously high blood pressure in the lungs. That also gave J&J a sixth disease focus area, along with drugs for cancer, infectious diseases and immune, neurological and cardiovascular disorders.
Sales of prescription medicines soared 15.4 percent to $9.7 billion, boosted by blood cancer drug Imbruvica, Darzalex for multiple myeloma, blood thinner Xarelto and immune disorder drug Stelara. Revenue from some older drugs declined amid pressure for lower prices and increased competition.
But J&J said it's scrapped two experimental drugs it recently touted as future blockbusters. As expected, J&J threw in the towel on rheumatoid arthritis drug sirukumab due to disappointing testing results, including nearly three dozen patient deaths, and dim prospects versus already-approved rivals. J&J also stopped its late-stage patient study of talacotuzumab in leukemia, due to a poor risk-benefit balance.
Sales of consumer health products such as Tylenol and Neutrogena skin care rose 2.9 percent, to $3.4 billion, and sales of Acuvue contact lenses and other medical devices jumped 7.1 percent, to $6.6 billion. Device sales were boosted $291 million by this year's acquisition of Abbott Medical Optics, which sells products for Lasik and eye cataract surgery.
J&J said the hurricanes that recently hit U.S. coastal areas and Puerto Rico, where it has six factories, forced surgery cancellations for days, reducing revenue minimally, but haven't disrupted product supplies. However, the Puerto Rico factories are only partially running, on generators.
The New Brunswick, New Jersey, company reported total sales of $19.7 billion, up from $17.8 billion in 2016's third quarter. That exceeded analyst forecasts for $19.28 billion.
J&J reported net income of $3.76 billion, or $1.37 per share, down from $4.27 billion, or $1.53 per share, a year earlier. Adjusted for one-time costs, the company posted earnings of $1.90 per share, topping analysts' forecasts for $1.80 per share.
Johnson & Johnson now expects full-year earnings ranging from $7.25 to $7.30 per share, on revenue of $76.1 billion to $76.5 billion. In August, it forecast full-year earnings of $7.12 to $7.22 per share and revenue of $75.8 billion to $76.1 billion.
Wall Street has been projecting full-year earnings of $7.18 per share, according to a poll by FactSet.
___
Follow Linda A. Johnson at https://twitter.com/LindaJ_onPharma