John Bean Technologies Flies Higher on Food, Aerospace Strength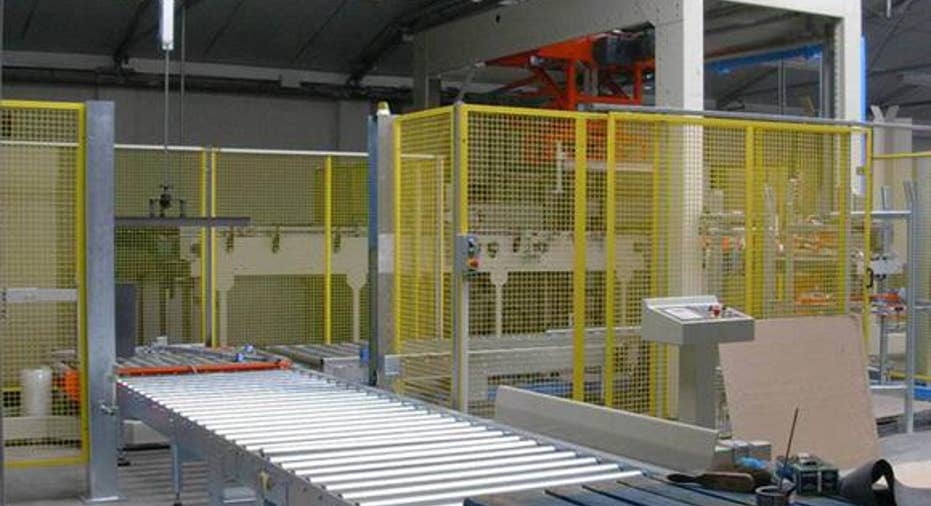 Image: John Bean Technologies.
For John Bean Technologies , serving what it calls high-value segments of the food and beverage industry is the company's key mission. Yet with two separate segments, one focusing on food processing equipment and the other on essential equipment and services to air transportation customers, John Bean Technologies gets exposure to industries that can act very differently from each other. Coming into Tuesday's first-quarter financial report, John Bean Technologies investors had high hopes to see further gains in earnings and revenue, and the company actually found ways to do even better than bullish shareholders had expected. Let's look more closely at how John Bean Technologies did and whether the company can sustain its strength into the future.
John Bean Technologies takes flight John Bean's first-quarter results topped the expectations of most investors. Sales gained 19% to $267.1 million, which was even better than the $265 million consensus forecast among those following the stock. John Bean fared well on the bottom line as well, as adjusted net income climbed more than 25% to $10.1 million, producing adjusted earnings of $0.34 per share. That was $0.07 better than what investors had expected to see.
Looking more closely at the company, John Bean saw some of its recent trends continue. The FoodTech segment enjoyed faster revenue growth of 28%, and a 44% jump in segment pre-tax profits accounted for nearly all of the growth that John Bean produced. The AeroTech segment saw more tepid sales growth of just 4.5%, and pre-tax income inched up just 1%. About two-thirds of John Bean's overall revenue and profits come from the FoodTech segment.
Yet once again, inbound orders told a much more balanced story. The FoodTech segment saw an 8% rise in inbound orders to $222.7 million. But the AeroTech segment produced faster 21% growth in inbound orders to $121.7 million. Similarly, order backlogs for both segments grew roughly in line with each other, with FoodTech's 41% growth rate just edging out AeroTech's 36% increase. Overall, total backlogs exceeded $605 million, rising another $85 million in just the past quarter.
John Bean CEO Tom Giacomini was happy with the company's efforts. "JBT's Next Level strategy and investments continue to enhance growth and profitability," Giacomini said. "We are particularly pleased with the performance of the FoodTech aftermarket business in the quarter, which contributed to year-over-year margin expansion."
Can John Bean keep gaining altitude?John Bean Technologies hasn't been afraid to keep investing in its business. The company recorded restructuring charges of $7.2 million during the first quarter, as John Bean tries to realign the FoodTech segment's protein businesses in North America and its liquid-foods business in Europe. John Bean is also trying to implement new initiatives for strategic sourcing and consolidate some of its smaller facilities to improve efficiency. The ramp-up of these efforts will take a while, but anticipated gains of $2 million this year should grow to $8 million annually by the end of 2017.
John Bean's outlook for 2016 remained the same as past guidance. The company believes that revenue should grow about 15%, with two thirds of that amount coming acquisition-related sales gains and the rest from organic sources. Operating margins will expand by between a quarter and half percentage point, and the company reiterated its earnings guidance for adjusted earnings of $2.15 to $2.30 per share.
Whether further acquisitions will come remains to be seen, but John Bean made efforts to make a potential buy easier. In March, the company amended its credit facility to boost its size by $150 million. As a result, JBT can now call on as much as $600 million to use to pursue growth both organically and through strategic buyouts.
John Bean shares didn't move in the after-hours market following the announcement, but better results than expected could produce share-price gains Wednesday. Regardless, though, long-term investors should be pleased at the trajectory that John Bean appears to be taking in fostering growth throughout the company as a whole.
The article John Bean Technologies Flies Higher on Food, Aerospace Strength originally appeared on Fool.com.
Dan Caplinger has no position in any stocks mentioned. The Motley Fool recommends John Bean Technologies. Try any of our Foolish newsletter services free for 30 days. We Fools may not all hold the same opinions, but we all believe that considering a diverse range of insights makes us better investors. The Motley Fool has a disclosure policy.
Copyright 1995 - 2016 The Motley Fool, LLC. All rights reserved. The Motley Fool has a disclosure policy.