John Bean Technologies Cuts 2017 Earnings Forecasts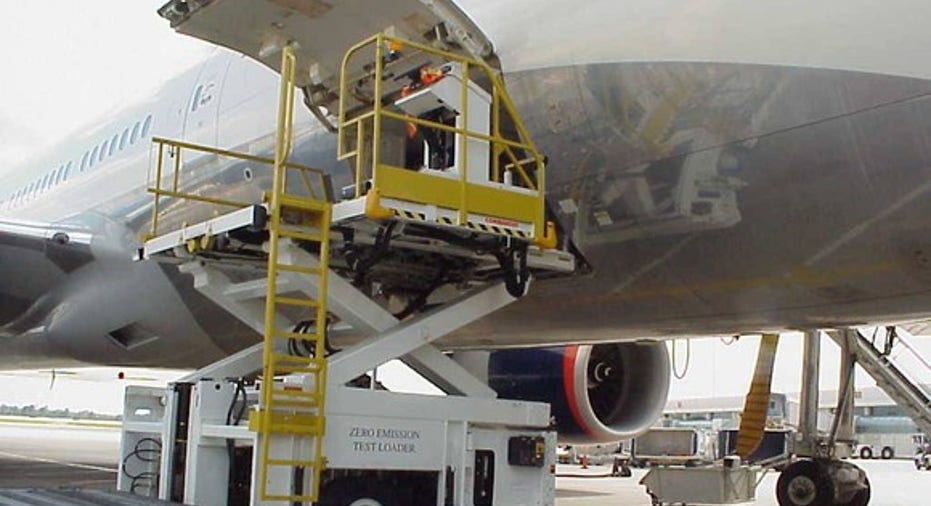 Companies like John Bean Technologies (NYSE: JBT) face numerous challenges. When it comes to financing, doing a stock offering can improve balance sheet strength and raise valuable cash. But it comes at the price of dilution, which shareholders don't like and can have a negative impact on earnings per share going forward.
Coming into Tuesday's first-quarter financial report, JBT investors expected strong revenue and earnings growth. They got both, but the airport technology and food services company lowered its 2017 earnings guidance because of a recent secondary offering of stock. Let's look more closely at how JBT did and what's coming down the road this year.
Image source: JBT.
JBT keeps gaining altitude
JBT's first-quarter results were solid. Revenue jumped 29% to $344.5 million, which was quite a bit faster than the 18% growth rate that most investors were expecting to see. GAAP net income more than tripled from year-ago levels to $17.4 million, and after taking into account one-time items, adjusted earnings of $0.59 per share topped the consensus forecast for $0.52 among those following the stock.
A closer look at JBT's results shows the ongoing long-term impact of its acquisition-based strategy, although internal growth has also picked up. Roughly 16 percentage points of JBT's revenue gains came from organic growth, while the remaining 13 stemmed from acquisitions.
As we've seen before, the food side of JBT's business outperformed the airport services segment on the top line. JBT FoodTech saw sales jump by more than a third, and pre-tax income climbed 9%. Yet even though the JBT AeroTech segment only managed to push its revenue higher by 14%, its pre-tax income growth rate doubled that of its FoodTech counterpart.
Also, inbound order activity bounced back from a sluggish period last quarter. Overall, inbound orders climbed by more than $60 million to reach $404.3 million. Yet there was considerable weakness in AeroTech, where inbound orders dropped by nearly a third, requiring FoodTech to pick up the slack with a more than 40% increase. Order backlogs climbed slightly to $627.8 million, with the same segment discrepancies favoring FoodTech over AeroTech.
John Bean CEO Tom Giacomini was succinct in his comments. "Our first quarter performance reflected strong customer activity and healthy business conditions," Giacomini said, and the CEO was happy with what's been happening at JBT lately.
What's coming down the road for JBT?
JBT customers have been happy about the direction that the company is going. In February, JBT closed on its acquisition of high-pressure processing specialist Avure Technologies, and already clients have benefited from Avure's offerings. As Giacomini put it, "Our customers' reception to Avure's technology and its application across [the] protein and liquid foods [businesses] has been very encouraging."
In addition, JBT made capital moves to strengthen its balance sheet. The company completed a 2.3 million share offering that generated net proceeds of $184 million. CFO Brian Deck noted that the move gives JBT more flexibility to pursue future acquisitions, but it also led the company to reduce its 2017 earnings guidance. The company now expects full-year earnings of $2.95 to $3.10 per share, which is down $0.10 from JBT's previous guidance. Still, the company boosted its organic revenue growth projections by a percentage point, now believing that it will come in between 4% and 6%, and that boosted the total revenue growth forecast to 16%.
Second-quarter guidance was also mixed, with calls for JBT to earn $0.50 per share on sales of $380 million. Both numbers are below what investors were expecting to see.
In response, JBT investors seemed less than happy with the report, and the stock dropped about 2% in after-hours trading following the announcement. Yet if the airport and food specialist can keep producing the growth it has generated in the past, then JBT's fundamental prospects seem stronger than ever.
10 stocks we like better than John Bean TechnologiesWhen investing geniuses David and Tom Gardner have a stock tip, it can pay to listen. After all, the newsletter they have run for over a decade, Motley Fool Stock Advisor, has tripled the market.*
David and Tom just revealed what they believe are the 10 best stocks for investors to buy right now... and John Bean Technologies wasn't one of them! That's right -- they think these 10 stocks are even better buys.
Click here to learn about these picks!
*Stock Advisor returns as of April 3, 2017
Dan Caplinger has no position in any stocks mentioned. The Motley Fool recommends John Bean Technologies. The Motley Fool has a disclosure policy.