Jobs Data Lift Dow, S&P to Record Highs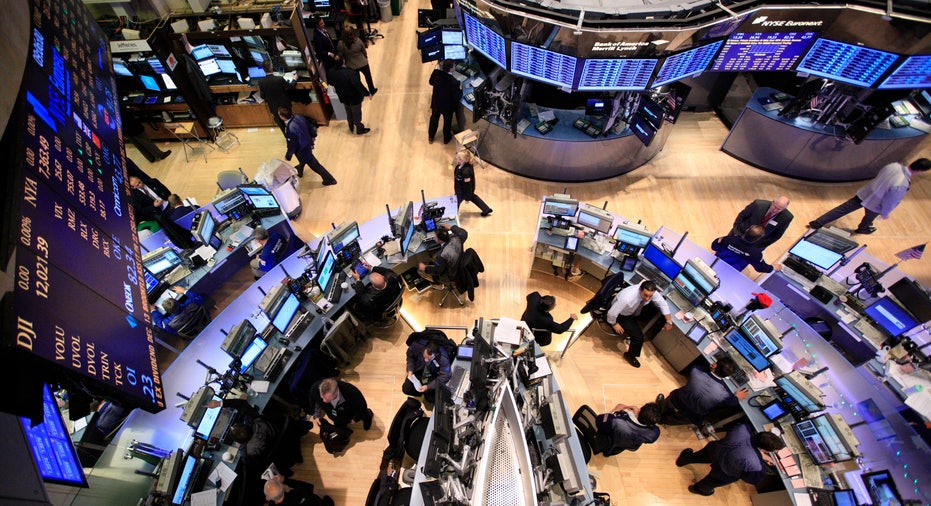 FOX Business: Capitalism Lives Here 
Fresh data suggesting the recovery in the labor market could holding strong pushed the Dow and S&P to fresh record highs.
Today's Markets
According to preliminary calculations, the Dow Jones Industrial Average climbed 62.5 points, or 0.35%, to 14865, the S&P 500 gained 5.6 points, or 0.35%, to 1594 and the Nasdaq Composite rose 2.9 points, or 0.09%, to 3300.
Wall Street is on a roll.
The Dow logged its fourteenth record close of the year, while the broader, and generally more closely watched, S&P closed out at another record high.
The focus was on the American jobs market. The Labor Department reports new claims for unemployment benefits fell to 346,000 last week from an upwardly-revised 388,000 the week prior. Claims were expected to fall to 365,000 from an initially reported 385,000. Labor said the plunge was partly attributable to seasonal factors.
Economists are paying especially close attention to the weekly readings after the March jobs report showed much weaker-than-expected payroll growth, in a sign the economic recovery could be losing steam.
The Commerce Department said U.S. import prices dropped 0.5% in March from February, in line with expectations. Export prices dropped 0.4% for the month, compared to expectations of a 0.1% rise.
Meanwhile, the markets have cheered news that the Bank of Japan will do whatever it takes to boost inflation to a year-to-year pace of 2% in a bid to escape its decades long deflation trap. The measures include a massive bond-buying program that has sent the yen plunging to four-year lows against the U.S. dollar.
In corporate news, Microsoft (NASDAQ:MSFT) shares were under pressure after Goldman Sachs (NYSE:GS) cut the blue-chip stock to "sell" from "neutral." Yum Brands (NYSE:YUM) also fell sharply after the owner of KFC and Taco Bell warned that bird flu jitters in China could impact its bottom line.
Elsewhere, oil and gasoline futures down solidly. The benchmark crude oil contract traded in New York sunk $1.13, or 1.2%, to $93.51 a barrel. Wholesale New York Haboar gasoline fell 1.2% to $2.831 a gallon. In metals, gold climbed $6.10, or 0.39%, to $1,565 a troy ounce.
Foreign Markets
The Euro Stoxx 50 rose 0.21% to 2668, the English FTSE 100 gained 0.33% to 6409 and the German DAX advanced 0.52% to 7851.
In Asia, the Japanese Nikkei 225 surged 2% to 13549 and the Chinese Hang Seng edged up 0.3% to 22101.