Jobless Claims Tick Up to 417,000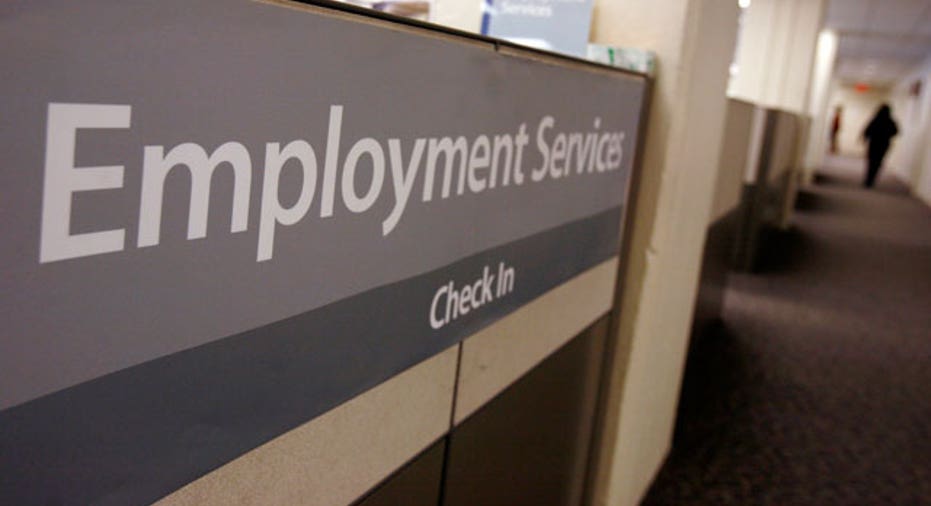 New U.S. claims for unemployment benefits rose more than expected last week, lifted by striking Verizon Communications workers, a government report showed on Thursday.
Initial claims for state unemployment benefits rose 5,000 to a seasonally adjusted 417,000, the Labor Department said, but still nowhere near levels that would signal a recession.
Striking Verizon workers filed 8,500 claims for jobless benefits last week, after submitting 12,500 applications the previous week, which covered the period for the August nonfarm payrolls survey.
That suggests that the strike would have a negative affect on the payrolls count, which will be reported on Sept. 2. The strike against Verizon has ended.
Economists polled by Reuters had forecast claims rising to 405,000 last week. The prior week's claims were revised up to 412,000 from the previously reported 408,000.
The claims showed little signs that companies were laying off workers in droves in response to the recent tumble in share prices. Fears the economy is on the brink of slipping back into recession have rattled stock markets, helping to dampen business and consumer confidence.
While the labor market regained some ground in July a new wave of layoffs especially in the financial sector, coupled with the deterioration in business sentiment, could reverse the trend in the months ahead.
Employers added 117,000 new jobs in July after increasing payrolls by only 99,000 in May and June combined.
A Labor Department official said there was nothing unusual in the state-level data. The four-week moving average of claims, considered a better measure of labor market trends, rose 4,000 to 407,500.
The number of people still receiving benefits under regular state programs after an initial week of aid fell 80,000 to 3.64 million in the week ended Aug.13.
Data for the so-called continuing claims covered the survey period for the household survey from which the unemployment rate is derived.
The unemployment rate fell to 9.1% from 9.2% in June.
The number of Americans on emergency unemployment benefits fell 43,827 to 3.09 million in the week ended Aug. 6, the latest week for which data is available.
A total of 7.29 million people were claiming unemployment benefits during that period under all programs, down from 45,989 from the prior week.