Jobless Claims Rose by 10,000 Last Week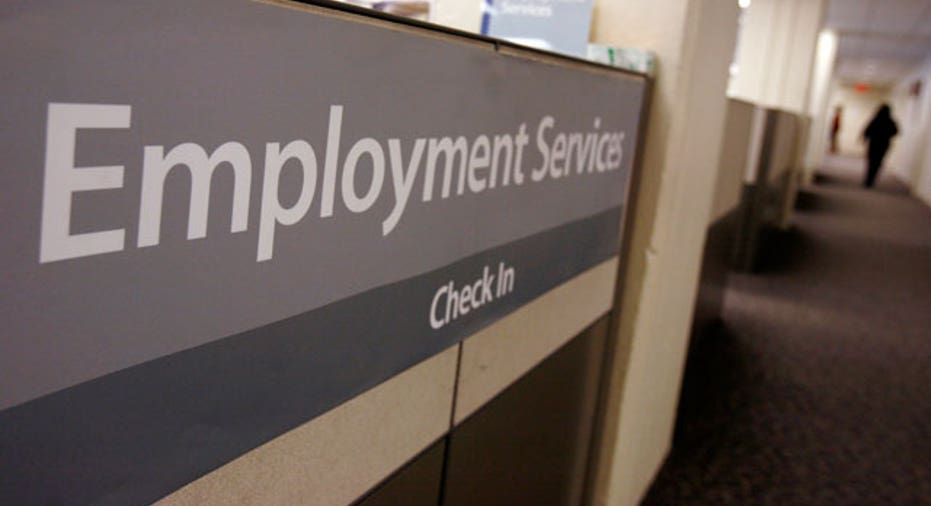 The number of Americans filing new applications for jobless benefits rose last week, but it remained at a historically low level.
Initial claims for unemployment benefits, a proxy for layoffs across the U.S., rose by 10,000 to a seasonally adjusted 268,000 in the week ended June 25, the Labor Department said Thursday.
Economists surveyed by The Wall Street Journal had expected 265,000 new claims. Claims for the week ended June 18 were revised slightly down to 258,000.
Despite the increase, last week's figure is still low enough to be consistent with ongoing job creation. New claims have remained below 300,000 for 69 straight weeks, the longest streak since 1973, when the U.S. workforce was far smaller than it is today.
But the rise comes amid questions about whether the labor market is running out of steam. Hiring slowed in May, with employers adding just 38,000 jobs, the weakest gain since September 2010. Average monthly job growth over the prior three months was 116,000, a sharp slowdown from 2015's average monthly growth of 229,000.
Economists expect a hiring rebound in June, but it is possible that the economy is in the later stages of a business cycle in which both claims and job creation are simultaneously at low levels.
"The fact that claims are low does not imply that job growth is going to re-accelerate in any meaningful way on a sustained basis," economists from Deutsche Bank wrote in a note to clients on Wednesday. June's employment figures will be reported on July 8.
Data on unemployment claims can be volatile from week to week. The Labor Department said no special factors affected last week's figure.
Jobless claims have been falling since peaking in the spring of 2009, toward the recession's end. They touched a four-decade low in April, and have mostly remained modestly above that level since.
The four-week moving average, which helps even out short-run swings in the data, remained at 266,750 last week after the previous week's level was revised slightly downward.
Federal Reserve Chairwoman Janet Yellen took note of the recent hiring slowdown in a speech to Congress last week, but said it was "important not to overreact to one or two reports," and noted that wage growth appeared to be picking up.
"We will be watching the job market carefully to see whether the recent slowing in employment growth is transitory, as we believe it is," she said. Fed officials hold their next monetary policy meeting on July 26-27.
Thursday's report showed continuing unemployment claims, reflecting workers drawing jobless benefits for more than one week, fell by 20,000 to 2,120,000 in the week ended June 18. Continuing claims are reported with a one-week lag. The seasonally adjusted insured unemployment rate for those covered by unemployment insurance ticked down a tenth of a percentage point to 1.5%.
Roughly 36,000 unionized Verizon workers, who had been on strike since April, returned to work in June after ratifying a new contract.
The Labor Department's report on jobless claims can be accessed at: http://www.dol.gov/ui/data.pdf.
Write to Anna Louie Sussman at anna.sussman@wsj.com and Josh Mitchell at joshua.mitchell@wsj.com