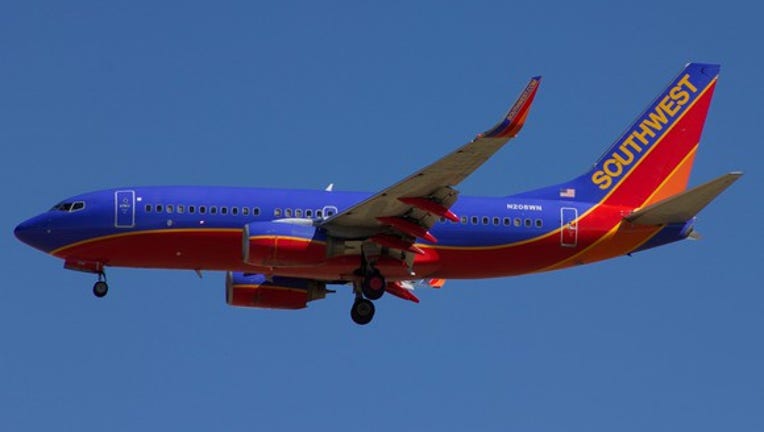 After several years of underperformance, JetBlue Airways became one of the most profitable airlines in the U.S. during 2015. While nearly every other airline's unit revenue declined in 2015, JetBlue's revenue per available seat mile (RASM) increased 0.8%. Between this solid revenue performance and plunging fuel costs, JetBlue's operating margin more than doubled from 8.9% to 19.0%.
Remarkably, JetBlue achieved its strong unit revenue performance last year despite growing its capacity 9.5%. (Higher capacity growth tends to put pressure on airlines' unit revenue.) This led JetBlue to plan for another year of aggressive growth in 2016.
JetBlue has been growing at a double-digit rate recently. Image source: JetBlue Airways.
However, JetBlue's rapid expansion has finally come back to bite it. With RASM sinking at an alarming rate -- even as top domestic rival Southwest Airlines is posting stellar results -- JetBlue announced on Friday that it is slashing its growth plans for the rest of the year.
Unit revenue declines accelerate
JetBlue's unit revenue performance was already starting to deteriorate late last year. This year, its unit revenue has taken a turn for the worse. In Q1, RASM plunged 7% year over year at JetBlue. On JetBlue's Q1 earnings call, management estimated that RASM would decline at a similar rate in Q2.
Even that proved to be too optimistic. On Friday, JetBlue cut its Q2 unit revenue guidance. It now expects RASM to decline 7.5%-8.5% this quarter.
A portion of JetBlue's revenue weakness can be attributed to weak demand in certain Latin American markets and rising price competition within the United States. Still, domestic airline giant Southwest Airlines expects to post a "modest increase" in RASM this quarter. This suggests that much of JetBlue's trouble is self-inflicted.
Indeed, JetBlue has grown capacity 13% year over year through the first five months of 2016. That's simply more growth than the market can handle right now. Southwest is also committed to steady growth, but it has increased capacity by a much more moderate 7.2% year to date.
Southwest is also growing -- but not nearly as quickly as JetBlue. Image source: The Motley Fool.
Scaling back growth
To get its unit revenue trajectory back on track, JetBlue is cutting its capacity growth plans for 2016. It now expects to increase its full-year capacity by 8%-9.5% rather than 8.5%-10.5%.
That may still seem like overly aggressive growth. However, much of it has already occurred in the first five months of the year. Airline analyst Helane Becker estimates that JetBlue will have to reduce its capacity growth to about 5.5% in the second half of 2016 to reach its new target.
In fact, capacity growth will remain fairly robust during the peak summer travel season of June, July, and August. JetBlue's capacity rationalization will really go into effect in the last four months of 2016, when its capacity growth rate will probably fall to the low single digits.
The unit revenue trajectory is about to turn
JetBlue's Q2 RASM forecast implies that its unit revenue declines are already moderating, with June RASM likely to decline 4%-5%. That bodes well for the peak summer season. By the fall, JetBlue will have dramatically reduced its capacity growth, which should support further improvements in its RASM trajectory.
In fact, nearly every U.S. airline plans to dial back capacity growth as 2016 progresses. Even Southwest Airlines -- which is posting much stronger unit revenue results -- expects its full-year capacity growth rate to be about 1-2 percentage points lower than its year-to-date pace.
This tighter capacity discipline will make it easier for airlines to raise fares, which is important now that oil prices are rebounding. Indeed, JetBlue led a $3 one-way fare increase last week, which was matched by Southwest and every other major airline.
Thus, while JetBlue's revenue trends look disastrous right now, they could improve in a hurry over the next several months. That could lead to a recovery in JetBlue's stock price.
The article JetBlue Cuts Its Revenue Guidance and Slashes Growth Plans originally appeared on Fool.com.
Adam Levine-Weinberg owns shares of JetBlue Airways and is long January 2017 $17 calls on JetBlue Airways. The Motley Fool has no position in any of the stocks mentioned. Try any of our Foolish newsletter services free for 30 days. We Fools may not all hold the same opinions, but we all believe that considering a diverse range of insights makes us better investors. The Motley Fool has a disclosure policy.
Copyright 1995 - 2016 The Motley Fool, LLC. All rights reserved. The Motley Fool has a disclosure policy.