Jays Complete ALDS Sweep of Rangers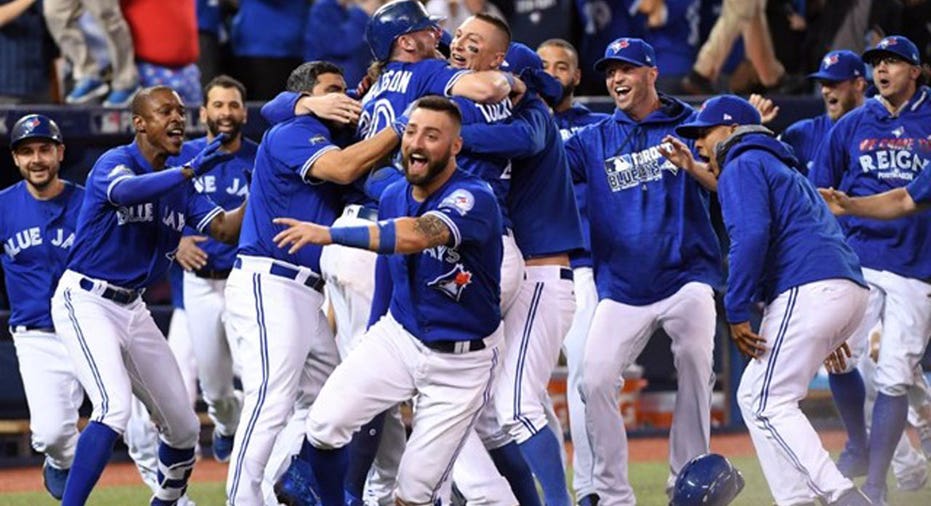 A home run bat flip ended the Texas Rangers season last year at the hands of the Toronto Blue Jays, this year it was their own throwing error that sent them home at the hands of the same team.
The Blue Jays completed the 3-0 American League Division Series sweep with a walk-off run in the 10th inning on Sunday when Texas second baseman Rougned Odor made an errant throw, which allowed Josh Donaldson to score and give his side a 7-6 win at the Rogers Centre. "For me, it hurts," Rangers infielder Adrian Beltre told reporters. "I knew we had a good team, and we came up short. We put the work in and had the desire, but we got cold at the worst moment and couldn't find a way to beat them.
"It's tough to lose three in a row, especially the way we played during the regular season."
The Rangers had the best record in the American League this season, had clinched home field advantage throughout the playoffs and were keen to extinguish the sting of last season's failure, when they squandered a 2-0 series advantage against Toronto.
The Blue Jays, however, fought back and when slugger Jose Bautista belted a tie-breaking three-run homer in Game Five, which was followed by an extravagant bat flip, the Rangers were not prepared to forget.
When the teams met on May 15 this year in Texas, Bautista was deliberately hit by a pitch from Matt Bush.
The Toronto right fielder then tried to exact some revenge with a hard slide into second base only for Odor to land a massive punch that sparked an all-in brawl.
As the post-season approached, Texas however appeared better suited to deliver the knockout blow to the Blue Jays, who had to beat the Baltimore Orioles in the wild card playoff.
But they were dominated in the opening two games in Texas and lost by a combined 15-4, before coming up short on Sunday.
"We go home," Rangers manager Jeff Banister said.
"It doesn't feel good for us (coaches), it doesn't feel good for those players. "I'm just as disappointed as anyone in that clubhouse.
"It's a challenge, because when you get in these things and you're in a playoff situation, they end so abruptly.
"There are no real words to ease the feelings at all."
(Writing by Jahmal Corner in Los Angeles)