Jason Industries Keeps Fighting Tough Industry Conditions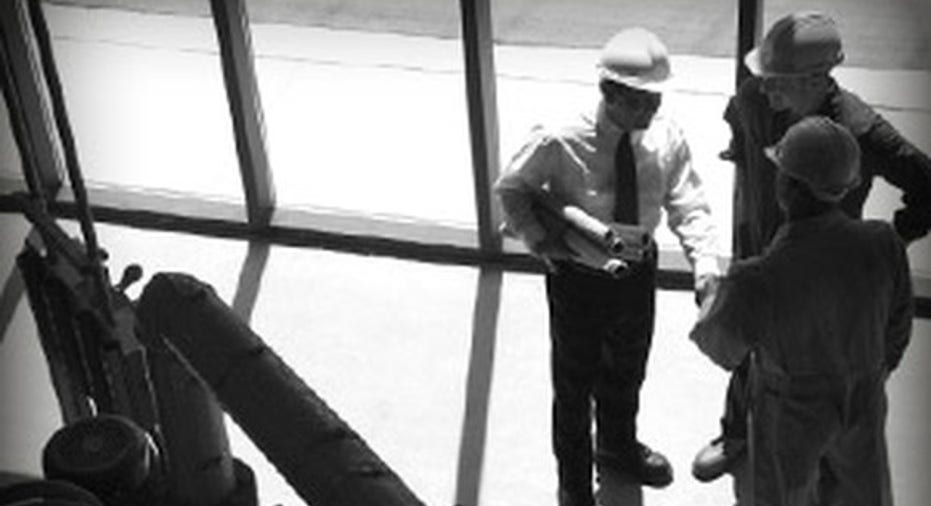 Image source: Jason Industries.
It's been a tough road for Jason Industries recently, with the maker of automotive acoustical products, components, and materials for the seating and finishing industries having delivered substantial losses to longtime shareholders. Coming into Monday's first-quarter financial report, Jason Industries was hoping that expected declines in earnings would nevertheless point toward a healthier future. Results were somewhat mixed, and although the stock climbed in apparent relief that things didn't end up even worse, the company still needs to demonstrate its ability to take advantage of the opportunities it has. Let's look more closely at the latest from Jason Industries to see how it can move forward from here.
Jason Industries see acoustics sales growJason Industries' first-quarter results were mixed in the eyes of investors following the stock. Sales climbed almost 9% to $191 million, outpacing the consensus forecast among investors for $189 million in revenue. After adjusting for charges related to restructuring and integration costs, adjusted net income fell 70% to $600,000. That produced adjusted earnings of $0.02 per share, missing investors' expectations by a penny.
As we've seen in past quarters, Jason Industries' segments performed much differently from each other. From a top-line perspective, the acoustics segment was the big winner in the quarter, with revenue jumping almost 22% and coming entirely from organic sources within the company. Elsewhere, however, weakness held back Jason's results. The seating division reported a roughly 2% increase in sales, and Jason said that heavy-industry and power-sports industry demand offset weakness in the heavyweight-motorcycle industry. Revenue in the finishing segment jumped 17%, but all of that growth came from the DRONCO acquisition, and organic sales fell almost 2% due to lower global industrial demand. Sales of components dropped 14% as Jason reported volume declines in smart utility meter components.
From a profitability standpoint, adjusted EBITDA fell in every segment but the acoustics division, where the figure rose by roughly a third. Declines in the other business were relatively modest, ranging from 12% in components to 17% to 18% in finishing and seating.
CEO Jeffry Quinn worked to explain the situation that Jason Industries faces. "Shipments on significant new business awards in Acoustics drove organic growth in the quarter," Quinn said. "However, we saw continued soft global demand in industrial end markets in Finishing and Components."
What's ahead for Jason Industries?Still, Jason Industries is optimistic about its ability to get its profit moving back in the right direction. As Quinn reported, "In the quarter, we implemented our global cost reduction program across all of our business." The CEO believes that the moves will save Jason between $5 million and $7 million in 2016, and the resulting boost in operational optimization and reduction in overhead costs should carry forward to future years as well.
In large part because of those initiatives, Jason Industries was comfortable with repeating its guidance for full-year 2016. Jason still believes that it should be able to bring in revenue of between $735 million and $750 million. Adjusted EBITDA should come in between $84 million and $90 million for the full year.
Still, Jason sees continued difficult conditions in some of its markets. The company's end markets remain weak in many areas, and that could hurt demand among its immediate customers well into the future.
Jason Industries investors were generally satisfied with the report, even with the minor shortfall in earnings per share. The stock climbed about 2.5% at midday in the regular trading session following the announcement. Nevertheless, Jason needs to keep executing well in order to convince investors that any move higher is more than just a short-term bounce.
The article Jason Industries Keeps Fighting Tough Industry Conditions originally appeared on Fool.com.
Dan Caplinger has no position in any stocks mentioned. The Motley Fool recommends Jason Industries. Try any of our Foolish newsletter services free for 30 days. We Fools may not all hold the same opinions, but we all believe that considering a diverse range of insights makes us better investors. The Motley Fool has a disclosure policy.
Copyright 1995 - 2016 The Motley Fool, LLC. All rights reserved. The Motley Fool has a disclosure policy.