Japan's Uzabase to acquire online news platform Quartz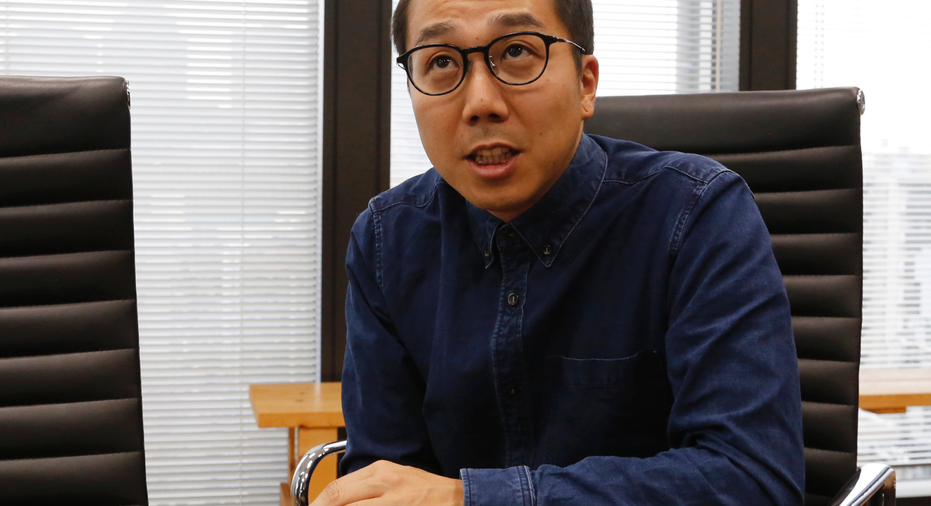 Japanese media startup Uzabase is acquiring Quartz, a New York-based online business news platform, from Atlantic Media.
Uzabase's deal with the U.S. media company is valued at $75 million-$110 million, depending on Quartz's financial performance, and expected to close within the next 30 days, both sides said Monday.
Under the deal, Quartz will handle the English-language version of NewsPicks, Uzabase's subscription-based business-news platform designed for mobile devices.
In an online letter to readers, Quartz said its products will remain the same and continue to be free of charge, but it hopes to expand into the kind of subscription "premium content" offerings similar to NewsPicks' products.
The companies have been discussing a partnership since last fall. NewsPicks, launched in 2013, entered the U.S. market last year as a joint venture with Dow Jones.
Uzabase co-founder and Chief Executive Yusuke Umeda made his global ambitions clear in an interview with The Associated Press last year, when he said his businesses have ample funding from Japanese venture capital and companies.
"The culture to nurture startups and try out new businesses is also growing. That was totally absent eight years ago. That's a big change. And I think that is positive," he said.
In announcing the acquisition, Umeda called the move "the next chapter of NewsPicks' growth."
Still in his 30s, he is part of a new breed of Japanese entrepreneurs who are relatively unafraid of taking risks and looking beyond the old-style companies that have tended to dominate this nation's economy for decades.
Quartz, founded in 2012, targets business professionals, with 100 journalists reporting from around the world and 20 million people accessing it each month on average. Quartz will retain its name and branding. The Atlantic, founded in 1857, now includes digital and print publications, events, video and podcasts.
Jay Lauf, Quartz's co-president and publisher, said Quartz and NewsPicks both have a global approach.
"The teams at NewsPicks and Quarts share a spirit of entrepreneurship and belief in the importance of high-integrity journalism and quality advertising," he said.
NewsPicks has thrived at a time when other news organizations are struggling. It has about 3.3 million registered users and 64,000 paying subscribers in Japan. Subscriptions make up about half of its revenue, which is growing.
A handful of Japanese media conglomerates remain powerful and wealthy. In 2015, Nikkei Inc., which focuses on business news, bought The Financial Times, based in London. The Nikkei newspaper says it has a circulation of 3 million.
___
Follow Yuri Kageyama on Twitter at https://twitter.com/yurikageyama
Her work can be found at https://www.apnews.com/search/yuri%20kageyama