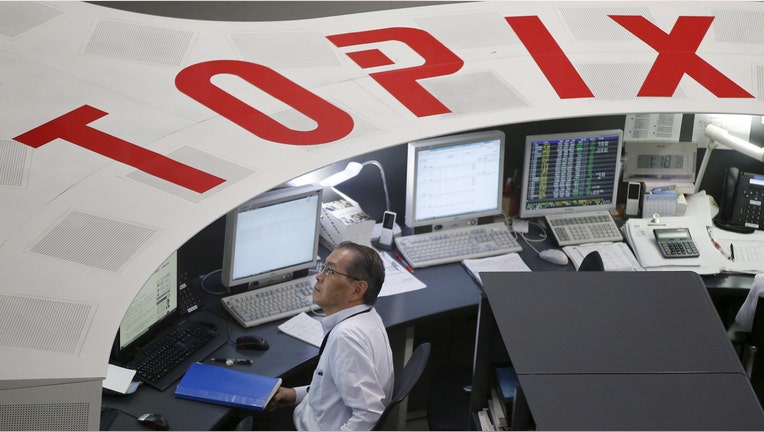 Officials and investors celebrated the end of 2016 at the Tokyo Stock Exchange on Friday as Japanese shares dropped to a three-week low on the last trade.
The benchmark Nikkei sled in choppy trade as investors took profits from the recent gains on the last trading day of 2016, but the market managed to eke out marginal gains for the year.
The Nikkei ended 0.2 percent lower at 19,114.37, the lowest closing level since December 9.
The broader Topix was flat at 1,518.61 and the JPX-Nikkei Index 400 fell 0.1 percent to 13,614.80.
Japanese stocks have surged since Prime Minister Shinzo Abe took office, with the Nikkei hitting an almost two-decade high in June 2015, on hopes his Abenomics policies of monetary stimulus, fiscal expansion and structural reform would end decades of deflation and stagnation.
Attention has since shifted to U.S. politics and economic growth, after President-elect Donald Trump's surprising victory last month.
During the event on Friday, CEO of Tokyo Stock Exchange Akira Kiyota recalled the roller coaster moves of the market.
"The unimagined victory by Donald Trump hit Tokyo stock markets, which was the first in the world to open after the U.S. election, with severe reactions by investors. As you remember, the stock average plunged 919 yen. But the U.S. market unexpectedly welcomed the new president and Tokyo shares recovered more than 1,000 yen," Kiyota told the audience, as over 100 investors and leaders of the listed companies gathered.
Japanese equities were buoyed by the yen's weakness against the dollar on expectations that the incoming administration would boost U.S. growth and stoke inflation via increased infrastructure spending, tax cuts and reduced regulation.
The Nikkei benchmark index added 0.4 percent for the year, posting a fifth straight year of gains, the longest annual winning streak since the late 1980s.