Japan's economy grows at 0.5 percent annual pace in Oct-Dec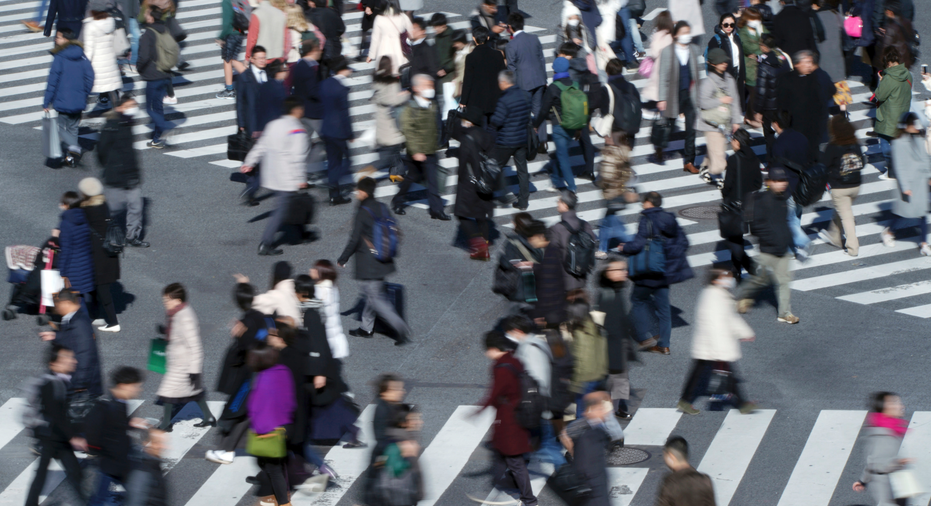 Japan's economy grew at a slower than expected 0.5 percent annual pace in the October-December quarter, as strong exports failed to fully compensate for relatively weak domestic demand.
The preliminary data released Wednesday show Japan has managed eighth straight quarters of growth, the longest expansion since the financial bubble of the late 1980s. Growth for the entire calendar year was 1.6 percent, up from 0.9 percent in 2016.
But the figures for the last quarter were mostly below analysts' forecasts.
"GDP growth slowed sharply last quarter and we think that the economy won't expand as strongly this year as it did in 2017," Marcel Thieliant of Capital Economics said in a commentary.
He noted that "capacity shortages," where short-handed or inadequately equipped factories cannot keep up with demand, tend to slow growth. "Over the last two decades, GDP has never risen by more than 1 percent over the coming year when capacity shortages were as pronounced as they are now," Thieliant said.
Growth in the previous quarter was revised down to 2.2 percent from 2.5 percent.
Housing investment weakened although overall consumer spending, which accounts for the lion's share of activity, was higher.
The economy grew 0.1 percent in quarterly terms. The lackluster performance reflects the difficulty of stimulating more investment and spending as Japan's population ages and declines.
The growth spurt that made Japan an economic powerhouse by the late 1980s ended in the collapse of a massive bubble in asset prices and debt, bringing on years of slower growth and restructuring of industries.
A rebound in demand thanks to stronger growth in China, the U.S. and other major economies has helped Japan's export manufacturers, helping to keep the jobless rate below 3 percent. But wage hikes have lagged expectations, limiting the appetite of Japanese households and businesses to step up their spending.
Japan's central bank has been infusing trillions of yen (hundreds of billions of dollars) of cash into the economy through recession-fighting asset purchases, mostly of government bonds, to counter deflation. That has encouraged investment by keeping the cost of borrowing ultralow — its key interest rate remains at minus 0.1 percent.
Bank of Japan Gov. Haruhiko Kuroda has presided over that "big bazooka" of monetary easing, and Prime Minister Shinzo Abe looks set to reappoint him for another five-year term. That would give Kuroda more time to work toward a still distant inflation target of 2 percent at a time when worries over U.S. inflation are rising, rattling financial markets.