Japan to US: Auto tariff would damage US, world economy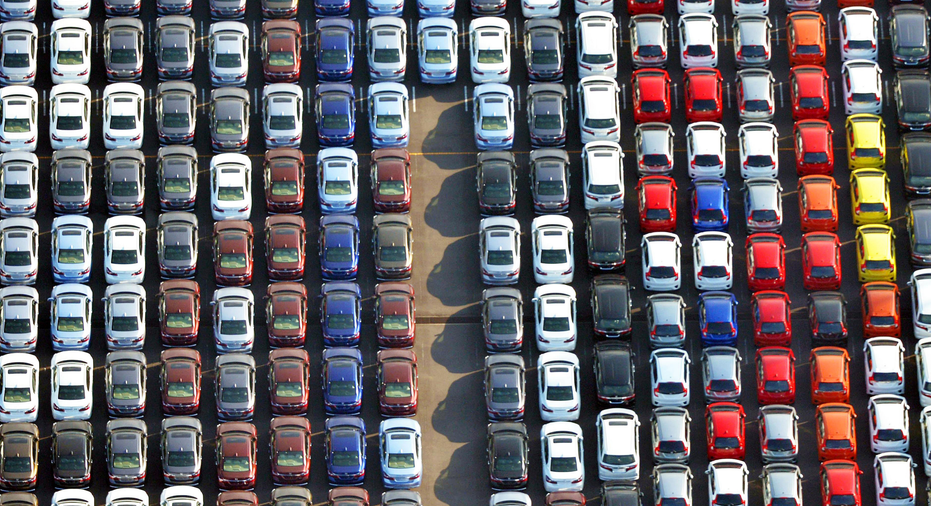 Japan's government warned in a report Friday that a higher U.S. tariff on auto imports could backfire, jeopardizing hundreds of thousands of American jobs created by Japanese auto-related companies, raising prices for U.S. consumers and devastating the U.S. and global economy.
Japan submitted a position paper Friday to the U.S. Department of Commerce, according to the Japanese trade ministry. In May, Trump ordered the department to conduct an investigation to determine if higher tariffs on foreign-made vehicles and auto parts were justified on national security grounds.
The move outraged Japanese automakers, which have invested billions of dollars in U.S. plants that directly employ tens of thousands of workers.
Any trade restrictions, if imposed, would increase costs for U.S. consumers and "could seriously affect" the jobs, the report said. It said the measures would put a brake on global trade, seriously disrupt the market and put global free trade "at great risk."
It said U.S. automakers would lose competitiveness and export markets would shrink, affecting U.S. auto-related industries in and outside the country, and "eventually undermine the entire U.S. economy."
Japan said up to 624,000 people could lose their jobs in the U.S. if a 25 percent tariff were levied on automobiles and auto parts and other countries took retaliatory measures, citing a study by the Peterson Institute for International Economics.
Already hit by increased U.S. steel and aluminum tariffs, Japan has told the World Trade Organization it may levy retaliatory tariffs on U.S. goods totaling about 50 billion yen ($450 million) a year.
Japan, in the report, alleged that "broad trade restriction measures on automobiles and auto parts in the name of security raise serious questions about the compliance with the WTO agreements." Possible rebalancing or retaliatory measures from other countries could also damage U.S. manufacturing and agricultural industries, it said.
The report said Japanese auto-related companies have played a vital role in contributing to the growth of the U.S. manufacturing base since the 1980s. They have created over 1.5 million jobs across America and produce about 3.8 million cars in the U.S., it said.
Japanese companies have invested over $48 billion in the U.S., sustaining jobs, developing human resources and competitiveness, and contributing to American society like any U.S. company, the report said.
___
Follow Mari Yamaguchi on Twitter at www.twitter.com/mariyamaguchi
Find her work at https://www.apnews.com/search/mari%20yamaguchi