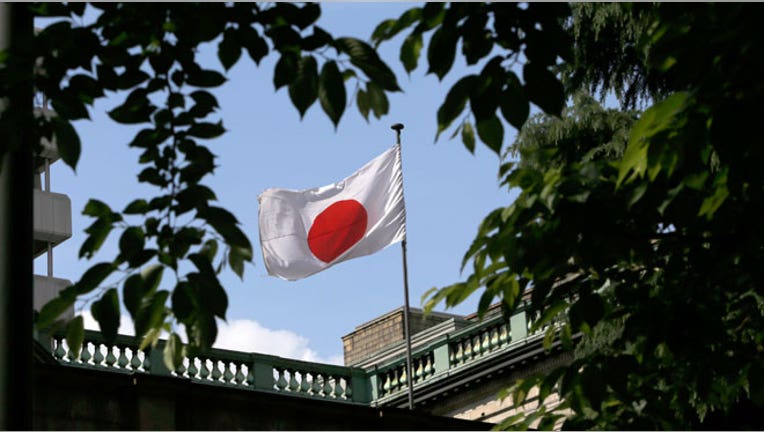 Japanese stocks plunged over 6 percent to bear market territory and Asian shares slid to nine-month lows on Thursday, as investors rushed for the exits as the prospect of reduced stimulus from central banks roiled markets.
The dollar crumbled and the yen soared as the slide in Japanese shares forced a clean-out of long-dollar positions, while uncertainty on whether the Federal Reserve would scale back its massive stimulus also undermined the U.S. currency.
The gloomy mood looks set to put European stock markets on the skids, with financial spreadbetters predicting London's FTSE 100, Paris's CAC-40 and Frankfurt's DAX will open down as much as 1.2 percent. A 0.6 percent drop in U.S. stock futures also pointed to weak Wall Street start.
The punishing selloff in Asian markets saw many of them plummet to multi-month lows as investors scrambled to recalibrate their investments in a world with potentially reduced liquidity support.
MSCI's broadest index of Asia-Pacific shares outside Japan tumbled more than 2 percent to its lowest since September for its biggest daily drop in three weeks when global financial markets were rattled by comments from Fed Chairman Ben Bernanke suggesting the U.S. central bank could tone down its bond-buying stimulus plan if the economy continued to improve.
Around the same time the Bank of Japan also held off from taking fresh measures after a bold reflationary scheme on April 4, a stance repeated at its meeting last week when the bank decided against fresh steps to quell heightened volatility in domestic bonds that has threatened to undercut its ultra-easy monetary policy.
As a result, investors have been unwinding short-yen and long-Nikkei positions, adjustments exacerbated as some hedge funds, caught in the global turmoil in markets, sold assets for cash ahead of their half-year book closing, some traders said.
"It's a combination of Bernanke and the BOJ that triggered this turmoil, magnifying the moves of positions that needed to be sorted out," said Tetsuro Ii, chief executive of Commons Asset Management.
"The BOJ disappointed those who had high hopes for the great portfolio rebalancing by Japanese institutional investors, and are now rushing to close such bets. I think the Nikkei is close to completing such adjustments but currencies may take a bit more time given the markets' size." Ii expected the Nikkei to find support around 12,200, compared to around 12,500 now.
The dollar index against a basket of six major currencies fell 0.34 percent to its lowest since Feb. 20.
The dollar slid more than 2 percent to a 10-week low of 93.90, wiping all gains made on April 4 when the BOJ unveiled its bold bond-buying scheme, encouraging speculators to bet on a weakening yen. The dollar is now down more than 9 percent from a 4-1/2-year peak of 103.74 yen scaled last month.
Japan's Nikkei stock average ended down 6.4 percent to its lowest close since April 3, snapping back into bear territory and extending a bruising selloff that began on May 23 on worries over slowing growth in China and the Fed's policy outlook. The Nikkei scaled a 5-1/2-year high last month.
Both the dollar/yen and the Nikkei fell below the ichimoku cloud bottom for the first time since their rallies began in November, sending a strong bear signal. The Nikkei also breached its 50 percent retracement from its November rise.
"Investors are becoming risk averse on global assets," said Yasuo Sakuma, portfolio manager at Bayview Asset Management, adding that such weak sentiment may last as long as there are concerns about the Fed scaling back its stimulus measures.
LESS LIQUIDITY SUPPORT?
South Korean shares fell 1.4 percent and hit the lowest close in 7 months on selling by foreign investors
Australian shares earlier fell 1 percent to a fresh 5-1/2-month low. Shanghai stocks slid as much as 3.8 percent to their lowest since December while the Hong Kong bourse shed as much as 3.3 percent to their lowest since September.
The Fed's aggressive quantitative easing in the form of massive bond-buying has been the main driver of risk asset rallies, so the prospect of a reduction has raises fears about funds being withdrawn from markets and potentially triggering a collapse in prices, especially where they are seen at overbought levels.
The potential reduction in liquidity support for markets and global growth comes amid a worrying slowdown in China, the world's second-biggest economy and a major consumer of commodities and other consumer goods.
The Philippines stock market maybe symbolic of the current risk aversion: the market touched its lifetime high last month but has quickly trimmed its gains to just 10 percent so far this year from more than 20 percent.
"Foreign investors are rushing out the door to secure whatever gains they still have," said April Lee-Tan, research head at COL Financial in Manila.
In a surprise move, the Indonesian central bank raised its benchmark interest rate by 25 basis points. The decision follows Bank Indonesia's unexpected hike late Tuesday night of its overnight deposit facility rate (FASBI) by 25 basis points to 4.25 percent to try to bolster the weakening rupiah.
"Asian currencies are expected to weaken further as worries about the Fed exit and waning hopes on BOJ are likely to lead more capital flights," said Yuna Park, a currency and bond analyst at Dongbu Securities in Seoul.
The Bank of Korea held interest rates steady on Thursday, possibly seeing no need for a cut as the country's economic recovery is on track.
Japanese government bonds soared with the benchmark 10-year yield dropping below 0.8 percent for the first time in nearly a month, as stocks plunged with a resurgent yen.
"Market volatility is expected to stay elevated until the Fed's policy meeting next week, at which we may see with more clarity into the tapering issue," said Yuji Saito, director of foreign exchange at Credit Agricole in Tokyo.
The Fed's next policy meeting will be held next week, on June 18-19.
Just as Chinese shares were catching up with the global sell-off during the Chinese holidays, Shanghai copper earlier dropped nearly 3 percent. London copper was up 0.4 percent at $7,151 a tonne, recovering from its lowest in nearly six weeks touched on Wednesday on worries about Chinese demand and the Fed tapering.
U.S. crude futures fell 0.6 percent at $95.27 a barrel and Brent fell 0.4 percent to $103.11.
A weaker dollar and safe-haven bid supported spot gold .