Japan Olympic organizers drops Tokyo 2020 logo over plagiarism scandal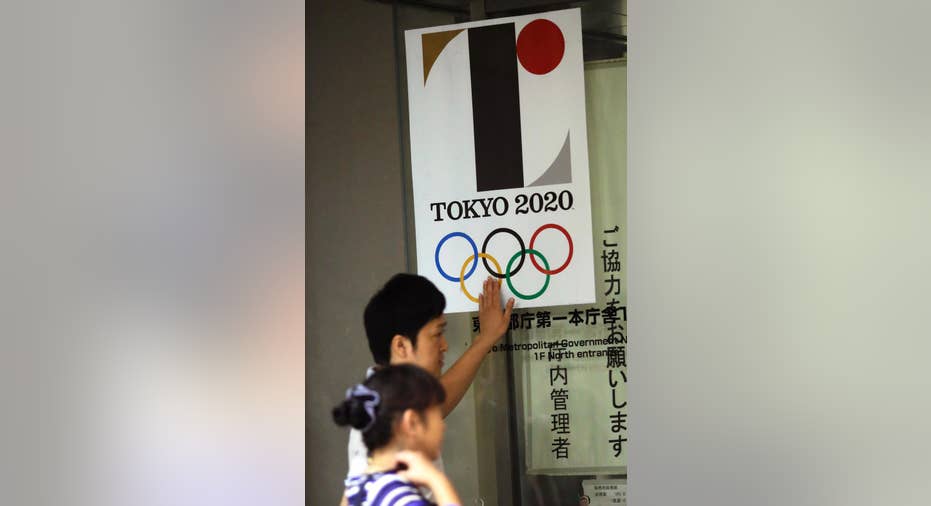 Tokyo Olympic organizers on Tuesday decided to scrap the logo for the 2020 Games following another allegation its Japanese designer might have used copied materials.
Reversing their earlier support for designer Kenjiro Sano against allegations of plagiarizing the design, the organizers said the decision came after new accusations over the weekend.
"We have reached a conclusion that it would be only appropriate for us to drop the logo and develop a new emblem," said Toshio Muto, director general of the Tokyo organizing committee. "At this point, we have decided that the logo cannot gain public support."
The logo has faced scrutiny since a Belgian designer took legal action saying it resembled one of his works that was created for a theater in Belgium.
Organizers had defended Sano during a news conference last Friday when they released his original design, which had been altered into its final shape, to stress its authenticity. That, instead, triggered fresh allegations over the initial "T'' design.
Sano, 43, stood by his design but offered to withdraw the logo during discussion with the organizers earlier Tuesday.
Muto said the organizing committee will have another competition to decide a new logo "as soon as possible," though he did not give a schedule.
Prime Minister Shinzo Abe told reporters before the announcement that the organizing committee was making "an appropriate decision" and that the Olympic must be an event that is celebrated by everyone.
The logo scandal is another embarrassment for Japan, which scrapped the initial design of the main stadium for the Games following public uproar over its skyrocketing cost estimate. The delay caused by that revision meant the new stadium won't be ready for the 2019 Rugby World Cup as had been initially promised, and that organizers and builders will be struggling to meet the revised deadline of January, 2020 set by the International Olympic Committee.
Sano, who has faced allegations of plagiarism since the logo's July debut, now faces a reputation of a habitual plagiarizer.
The latest suspicion surfaced over the weekend, when he was alleged to have taken a photo from someone else's website in materials used in Olympic logo presentations, including one at its launch, apparently without permission.
Sano allegedly lifted a photo of a Tokyo airport lobby, posted on the Internet, and superimposed his logo on banners and signposts in the photo to show how it would look. Details in the two photos, including people on the floor and the size of the banners, were identical in footages shown by NHK.
Sano has previously acknowledged that eight of the 30 designs used for a brewery's promotional tote bags included copies of others' works. In those, however, he held his assistants responsible for having "traced" the images and he only apologized for the lack of oversight.
He also faces allegations that his design for a zoo in central Japan and another for a public museum outside Tokyo have close resemblance to others' works that had been published before him.
"I want Mr. Sano to provide an explanation. I feel like we have been betrayed," Tokyo Gov. Yoichi Masuzoe told reporters earlier Tuesday.
___
This story has been corrected to show Sano met Olympic officials earlier Tuesday, not Monday.