Japan economy grows 1.6 percent in October-December quarter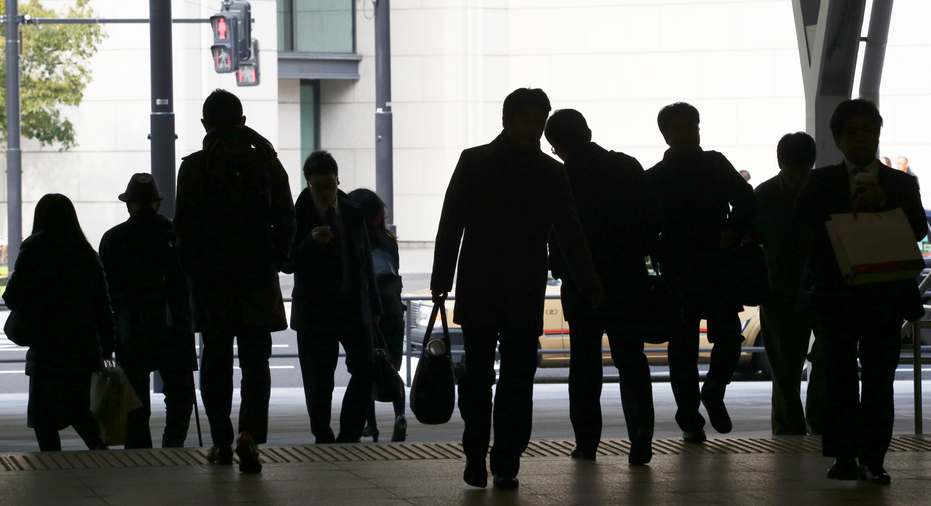 Japan reports its economy grew at an annualized rate of 1.6 percent in October-December, much stronger than the initial estimate, thanks to strong domestic demand and private investment.
The revised government data issued Thursday by the Cabinet Office compared with a preliminary estimate of 0.5 percent annualized growth in GDP — the total value of a nation's goods and services.
Domestic demand and private investment excluding spending on housing were revised upward.
Prime Minister Shinzo Abe has been pushing his "Abenomics" program based on fending off deflation and loosening old-style regulations that have discouraged new and foreign businesses.
The government is also increasing public spending to give the economy a boost. Critics say the Abenomics approach hasn't helped the poor enough, especially since companies have held back on raising wages.
The revision came as a bit of a surprise, and a report by Barclays said inventory adjustments were a factor, the report said. Risks to the outlook remain, it said.
Attention has been focused on what Bank of Japan Gov. Haruhiko Kuroda, who recently was tapped for a second term, plans to do to guide growth and wean the economy off of the trillions of yen (tens of billions of dollars) in monetary stimulus being pumped in through asset purchases.
Harumi Taguchi of HIS warned against too much optimism on the economy despite the upward revision given uncertainty over the outlook for trade given U.S. President Donald Trump's plans to raise tariffs on steel and aluminum imports. The weakening dollar is another concern, given that a relatively strong yen is a competitive disadvantage for Japanese manufacturers and also hurts corporate profits brought back to Japan from overseas operations.
Japan is among the top exporters of steel to the U.S. in terms of volume, although those shipments account for a small part of its total steel exports, at about 5 percent, far less than the U.S. share of exports by Brazil, Canada or Mexico.
____
Follow Yuri Kageyama on Twitter at https://twitter.com/yurikageyama
Her work can be found at https://www.apnews.com/search/yuri%20kageyama