Japan Distributing Iodine to Evacuation Centers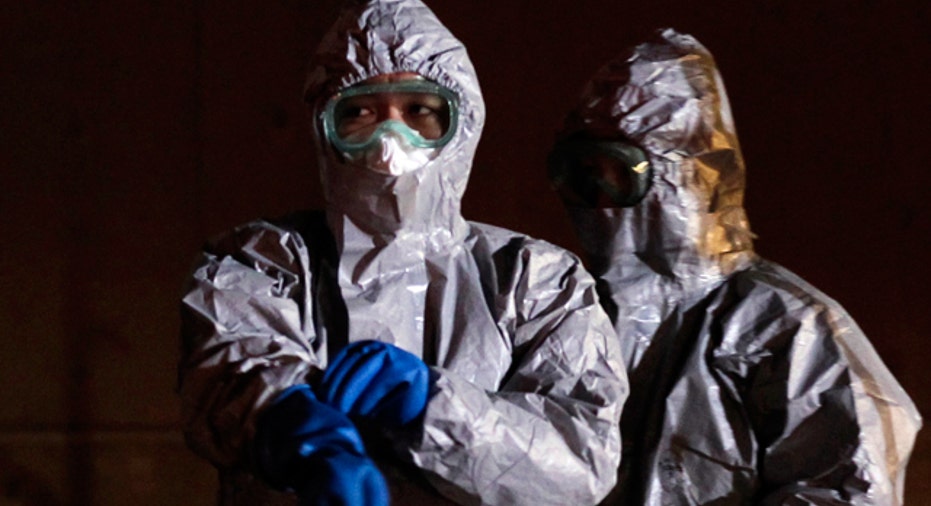 Japan has provided 230,000 units of stable iodine to evacuation centres as a precautionary measure in the country's nuclear emergency, the U.N. atomic watchdog said on Monday.
The International Atomic Energy Agency (IAEA), citing information it had received from Japanese authorities, said about 185,000 residents in areas near nuclear power plants affected by Friday's quake had been evacuated by March 13.
Iodine can be used to help protect against thyroid cancer in the case of radioactive exposure in a nuclear accident.
"Japan has distributed 230,000 units of stable iodine to evacuation centres from the area around Fukushima Daiichi and Fukushima Daini nuclear power plants, according to officials," the IAEA said in a statement on its Facebook page.
"The iodine has not yet been administered to residents; the distribution is a precautionary measure in the event that this is determined to be necessary," it said.
The Fukushima nuclear complex, 240 km (150 miles) north of Tokyo, has already seen explosions at two of its reactors on Saturday and on Monday, which sent a huge plume of smoke billowing above the plant.
Jiji news agency said fuel rods at the No. 2 reactor had been entirely exposed and a fuel rod meltdown could not be ruled out.
The IAEA said it had been told by Japan that the No. 2 unit at Fukushima "has experienced decreasing coolant levels in the reactor core. Officials have begun to inject sea water into the reactor to maintain cooling of the reactor core.
"Sea water injections into Units 1 and 3 were interrupted yesterday due to a low level in a seawater supply reservoir, but seawater injections have now been restored at both units."
Winds have been moving away from the Japanese coast to the east since the incident began and "predictions call for the same patterns to persist for the next three days," the IAEA added.