Japan 4Q GDP Shrinks Less Than Expected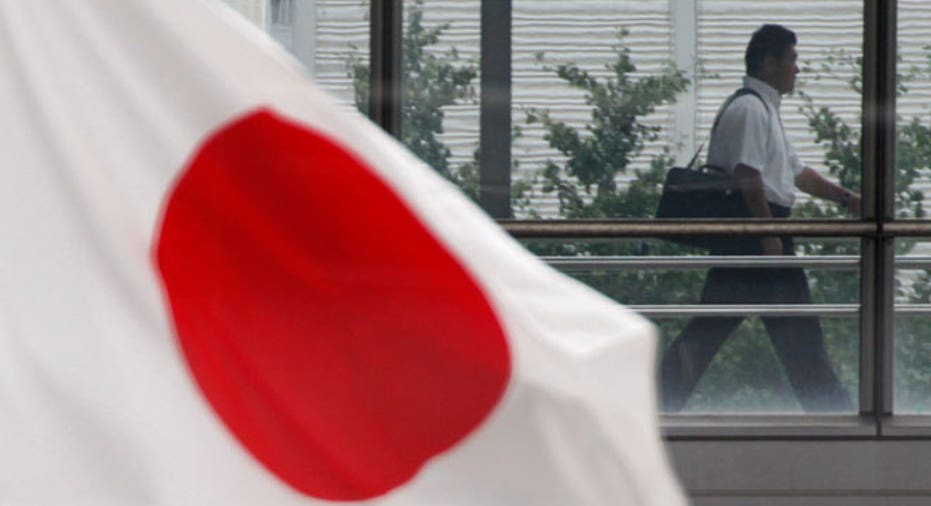 Japan's economy contracted less than initially estimated in the final quarter of 2015 but private consumption remained weak, underscoring the challenges facing premier Shinzo Abe in restoring growth amid intensifying overseas headwinds.
While many analysts expect growth to have rebounded modestly in the current quarter, the bleak outlook for global demand has led some to predict another contraction that will push Japan back into technical recession - defined as two straight quarters of shrinking growth.
The weak economic backdrop will keep the Bank of Japan under pressure to further expand monetary stimulus, although central bank policymakers meeting for a rate review next week are wary of acting so soon after adopting negative interest rates late in January.
Sluggish growth could also heighten market speculation that Abe may delay a second consumption tax hike to 10 percent from 8 percent scheduled in April next year, some analysts say.
Japan's economy, the world's third-largest, shrank an annualized 1.1 percent in October-December, less than a preliminary estimate of a 1.4 percent contraction, Cabinet Office data showed on Tuesday. That compared with a median market forecast for a revision to a 1.5 percent contraction.
"Economic indicators in January are weak. The economy likely won't rebound significantly in January-March," said Yoshiki Shinke, chief economist at Dai-ichi Life Research Institute.
"The government may adopt some form of stimulus steps and may delay the sales tax hike if growth is weak in January-March and prospects emerge that it will stay stagnant in April-June."
Growth in capital expenditure was revised up to a 1.5 percent increase from a preliminary 1.4 percent rise. Private consumption fell 0.9 percent, slightly more than a preliminary 0.8 percent decline estimated earlier.
Taken together, domestic demand shaved 0.4 percentage point off growth, against a preliminary negative contribution of 0.5 point.
CONSUMER MOOD SOURS
Economy Minister Nobuteru Ishihara said there was no change to the government's view that Japan's fundamentals were strong.
But separate data showed consumer confidence fell for a second straight month in February to hit a one-year low, a sign Abe's efforts to lift the economy clear of decades of deflation and stagnation are under threat.
The government has begun informally discussing a delay to the sales tax hike, as Abe prepares for elections with household spending less than it was when he came to office.
Analysts polled by Reuters before Tuesday's data release expect Japan's economy to expand an annualized 0.9 percent in January-March. But some among those polled predict a contraction including Deutsche Securities, which expects the economy to shrink 1.0 percent.
The BOJ stunned markets in January by deploying negative interest rates to prevent global market volatility from hurting already frail business sentiment.
BOJ Governor Haruhiko Kuroda said on Monday the central bank will scrutinize the effects of negative interest rates on the economy for the time being, suggesting that no immediate expansion of stimulus was forthcoming.
But sluggish exports will likely force the BOJ to cut next fiscal year's economic and price growth forecasts at a quarterly review in April, sources said, keeping policy-makers under pressure to do more to reflate growth.
(Reporting by Leika Kihara; Additional reporting by Kaori Kaneko; Editing by Eric Meijer & Shri Navaratnam)