Jamie Dimon says he could beat Trump, walks back comment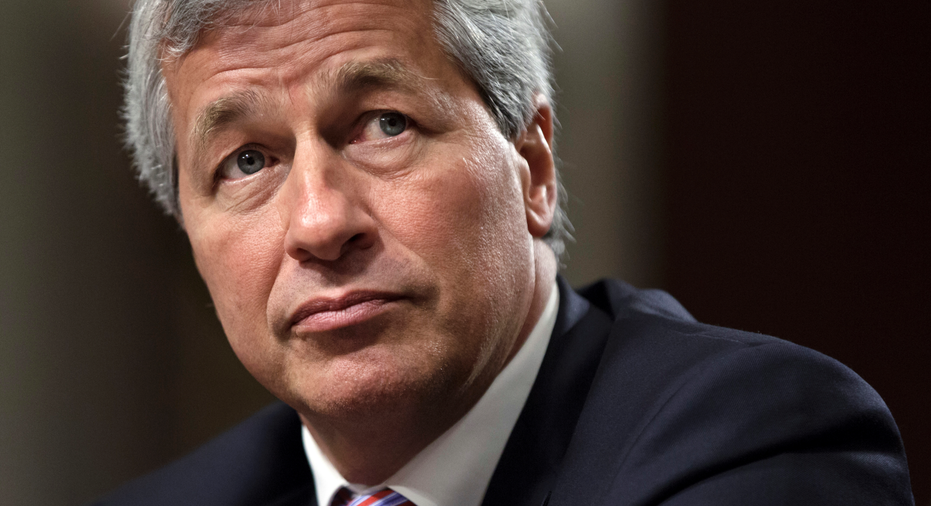 The nation's most powerful banker, JPMorgan Chase's Chief Executive Jamie Dimon, caused a stir Wednesday when he said he would be able to beat President Donald Trump in an election.
Dimon immediately walked backed those comments and said he isn't running for the nation's top office.
Dimon, a brash Wall Street executive with a history of making off-the-cuff remarks, told reporters at an event at JPMorgan headquarters Wednesday that "I think I could beat Trump."
In the remarks, first reported by the business network CNBC, Dimon also said he is just as tough as Trump and smarter than the president. Further, Dimon made comments that his wealth was earned, and not given to him by his father, another jab at Trump.
Shortly after the event ended, Dimon released a statement saying he shouldn't have made the comments and indicating they were prompted by frustration over Washington gridlock on important issues.
"I get frustrated because I want all sides to come together to help solve big problems," Dimon said, adding that he's not running for president.
Dimon has a mixed relationship with President Trump. The banking executive fully supported President Trump's corporate tax cuts that passed late last year, but has expressed frustration with the White House's positions on immigration and trade.
Dimon, 62, is chairman of the Business Roundtable, a powerful lobbying group that represents the CEOs of the nation's largest corporations, and is often seen as a voice for American business.