J.P. Morgan donates up to $2 million to organizations following Charlottesville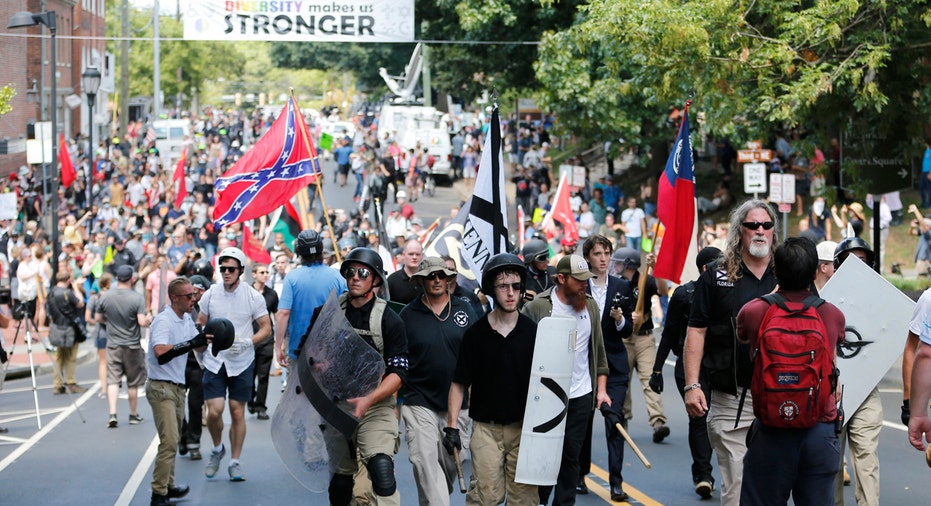 J.P. Morgan Chase & Co. is planning up to $2 million in donations to human and civil-rights organizations following the recent clashes in Charlottesville, Va.
The largest U.S. bank by assets will donate $1 million split between the Southern Poverty Law Center and Anti-Defamation League "to further their work in tracking, exposing and fighting hate groups and other extremist organizations," according to an internal bank memo sent Monday that was reviewed by The Wall Street Journal.
This follows bank chief Jamie Dimon saying in an employee memo last week that he "strongly" disagreed with President Donald Trump's reaction to Charlottesville, and personally supported the disbanding of the president's strategic and policy council that he was a member of.
"It is a leader's role, in business or government, to bring people together, not tear them apart," Mr. Dimon wrote in the internal memo sent Aug. 16, the day the strategic council disbanded.
J.P. Morgan said in Monday's memo that beginning in September, it will match employees' donations to a range of human and civil-rights organizations two-for-one, given their response to be involved. The bank will donate up to an additional $1 million, according to the memo, sent by Peter Scher, the bank's chairman of the D.C. region and corporate responsibility head.
J.P. Morgan will also give $50,000 to support the work of the Charlottesville Area Community Foundation for its immediate and longer-term reconciliation efforts.
"The events in Charlottesville have increased the urgency to confront hate, intolerance and discrimination wherever it exists," the bank said, according to Monday's memo.
Write to Emily Glazer at emily.glazer@wsj.com
(END) Dow Jones Newswires
August 21, 2017 11:00 ET (15:00 GMT)