J.P. Morgan Chase Puts New Payment Devices in Stores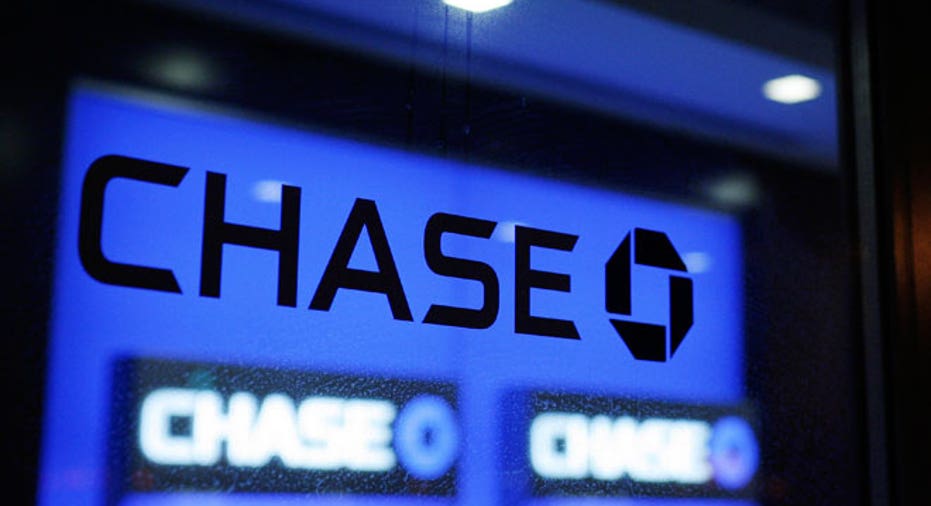 JPMorgan Chase & Co said on Wednesday it has begun equipping merchants with devices that accept payments from mobile phone signals and cards embedded with computer chips as well as traditional magnetic strips.
Chase is trying to protect a key part of its credit card business and speed up use in the United States of mobile phone payments and cards with chips that are in widespread use in Europe and more secure than cards with magnetic strips.
JPMorgan Chase (NYSE:JPM) ranked fourth in card processing for U.S. merchants in 2011, with 11.6% of the market. It handled 8.2 billion transactions at 307,000 stores, according to the Nilson Report. Chase has a business processing transactions as well as a unit issuing cards.
No more than 5% of point-of-sale card readers in the U.S. work with embedded chips to standards known as EMV, according to David Robertson, publisher of the Nilson Report.
Visa Inc and MasterCard Inc are pushing merchants and processing banks to take EMV cards in the United States to thwart counterfeiting and make it easier for international visitors carrying the cards.
Outside of the U.S., more than 75% of card readers take EMV cards, according to MasterCard.
The new terminals from JPMorgan Chase are being marketed to merchants under the name "Future Proof" to signal their ability to be adapted to advances in payment technology, such as so-called "open wallets" in mobile phones and systems delivering price discounts to spur sales.
The terminals will allow customers to make small purchases without standing in long lines to write their signatures.
Established card companies are trying to keep from losing business to innovators in digital payments that could cut into revenue they get from merchant customers.
"We, and our customers, are not going to be put in the position of playing catch-up," said Bob Nadeau, group executive for product development at JPMorgan Chase Paymentech processing unit.
Paymentech last year earned a 47% return on equity for JPMorgan, which is three times the goal for the entire company.
Processing by the bank for merchants rose 22% to $152.8 billion in the first quarter of 2012 from a year earlier.
The bank, the biggest in the U.S. and one of the most profitable, has been investing to provide services for fees at a time when demand for loans is weak and interest rates are low. (Reporting by David Henry in New York; editing by Jeffrey Benkoe)