J.C. Penney's Earnings Guidance Is Nonsense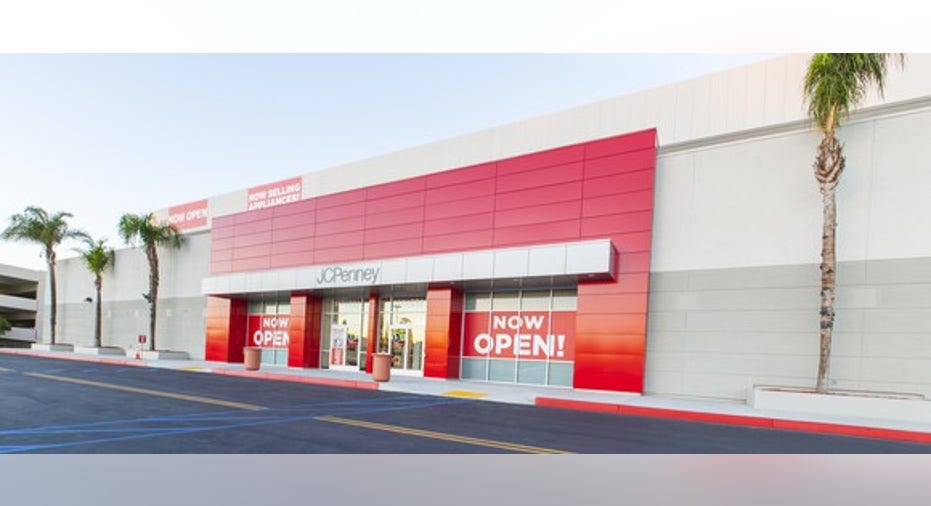 Beleaguered department store J.C. Penney (NYSE: JCP) had a rough first quarter. Comparable sales slumped 3.5%, a result made worse by the fact that the company's revenue base is still severely depressed following the failed turnaround effort a few years back. Total revenue fell 3.7%, with store closings further reducing sales.
Weak sales led the stock to carve out a new all-time low, raising fresh questions about the company's long-term viability. But there was an apparent silver lining for investors: J.C. Penney reiterated its adjusted earnings guidance for the full year, calling for a per-share profit between $0.40 and $0.65. Even at the low end, J.C. Penney's stock price sits at just 11 times projected earnings.
Unfortunately for investors, that silver lining is a mirage. The recipe for J.C. Penney's adjusted earnings includes a heaping tablespoon of cherry-picking, with some one-time items backed out and others conveniently left alone. J.C. Penney's earnings guidance, while reassuring to investors who have seen the stock tumble in recent years, is a bunch of nonsense.
Image source: J.C. Penney.
Massaging the bottom line
Like many companies, J.C. Penney reports both GAAP earnings, which follow standard accounting rules, and adjusted earnings, which remove some items in an effort to provide a better picture of the underlying profitability. Companies are free to define these non-GAAP measures however they like, leaving it to investors to make sure there's no funny business going on.
J.C. Penney reported a GAAP net loss of $180 million during the first quarter, nearly tripling the loss during the first quarter of 2016. This number, however, includes various items that are one-time in nature. The biggest, a $220 million restructuring charge related to store closings and the voluntary early retirement program, was enough to swing the bottom line from the black to the red.
J.C. Penney's adjusted earnings back out this restructuring charge and a few smaller items, leaving an adjusted net income of $19 million for the quarter, up from a loss of $97 million in the prior-year period. That looks like progress.
But looks can be deceiving. In J.C. Penney's earnings release, the following line appears: "Adjusted net income for the first quarter of 2017 and 2016 includes the sale of operating assets, which totaled $117 million and $8 million, respectively."
J.C. Penney completed the sale of a distribution facility in March, netting $111 million, which boosted the company's GAAP net income by reducing its operating expenses. Given that an asset can't be sold twice, this gain is unquestionably one-time and should be backed out of the adjusted earnings calculation.
The company, however, takes a different path, leaving that sizable gain intact while backing out charges that push down the bottom line. Because J.C. Penney is free to define its non-GAAP numbers, there's nothing inherently wrong with these adjustments. But they make the company's adjusted earnings, and its adjusted earnings guidance, completely meaningless.
Excluding the gain from the sale of assets, J.C. Penney's adjusted net income for the first quarter would have been a loss of around $98 million, give or take, depending on tax adjustments. The retail operation itself is still unprofitable.
Based on the current share count, J.C. Penney's guidance calls for adjusted net income between $123 million and $201 million for the full year. Backing out the asset-sale gain from the first quarter, that range falls to roughly breakeven to $84 million, again give or take. If J.C. Penney sells more assets throughout the year in order to hit its guidance, the underlying profit will be even lower, or potentially even a loss.
While J.C. Penney stock may look cheap based on the company's earnings guidance, it looks far more expensive when gains from asset sales are treated as one-time items and stripped out. When a company throws out an adjusted figure, it's important to always read the fine print.
10 stocks we like better than J.C. PenneyWhen investing geniuses David and Tom Gardner have a stock tip, it can pay to listen. After all, the newsletter they have run for over a decade, Motley Fool Stock Advisor, has tripled the market.*
David and Tom just revealed what they believe are the 10 best stocks for investors to buy right now... and J.C. Penney wasn't one of them! That's right -- they think these 10 stocks are even better buys.
Click here to learn about these picks!
*Stock Advisor returns as of May 1, 2017
Timothy Green has no position in any stocks mentioned. The Motley Fool has no position in any of the stocks mentioned. The Motley Fool has a disclosure policy.