J.C. Penney Shares Slide Despite a Better-Than-Expected Q1 Bottom Line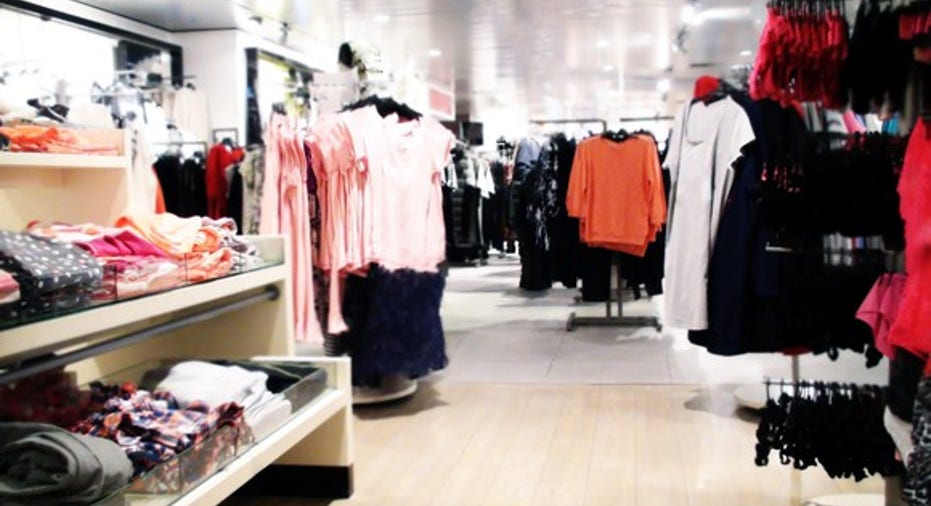 What happened?
Shares of J.C. Penney Co. (NYSE: JCP) were down by 10.2% as of 12:30 p.m. EDT Friday, after its first-quarter earnings disappointed investors.
So what?
The department store chain reported net sales of $2.71 billion, down from last year's $2.81 billion result and slightly under analysts' consensus estimate, which had called for $2.77 billion, per Thomson Reuters. Thanks to a weak retail environment and pressure from e-commerce sites, J.C. Penney's comparable-store sales were down 3.5%. Despite the weaker top-line, the company did manage to increase its gross margin year over year by 10 basis points to 36.3%, and generated adjusted earnings per share of $0.06. That's a much better bottom-line result than last year's loss of $0.32 per share, and better than the $0.21 per share loss Wall Street expected.
Image source: Getty Images.
"We continue to make encouraging progress in the Company's competitive and financial position despite our top-line performance during the first quarter," said Chairman and CEO Marvin R. Ellison in a press release. "While February was a very challenging month for JCPenney and broader retail, we are pleased with our comp store sales for the combined March and April period, which improved significantly versus February."
Now what?
It's pretty clear based on J.C. Penney's 10% slide Friday morning that investors just aren't buying into a rebounding retail story, even with the department store's improvements on margins and the bottom line. Despite Wall Street's unenthusiastic response, J.C. Penney is going to keep focusing on its growth initiatives such as its Sephora stores-within-stores model, its jcp.com e-commerce site, and its major appliance departments. If management executes successfully in those areas, perhaps Wall Street will come around.
10 stocks we like better than J.C. PenneyWhen investing geniuses David and Tom Gardner have a stock tip, it can pay to listen. After all, the newsletter they have run for over a decade, Motley Fool Stock Advisor, has tripled the market.*
David and Tom just revealed what they believe are the 10 best stocks for investors to buy right now... and J.C. Penney wasn't one of them! That's right -- they think these 10 stocks are even better buys.
Click here to learn about these picks!
*Stock Advisor returns as of May 1, 2017
Daniel Miller has no position in any stocks mentioned. The Motley Fool has no position in any of the stocks mentioned. The Motley Fool has a disclosure policy.