J.C. Penney Reveals Which 138 Stores Will Be Closing Soon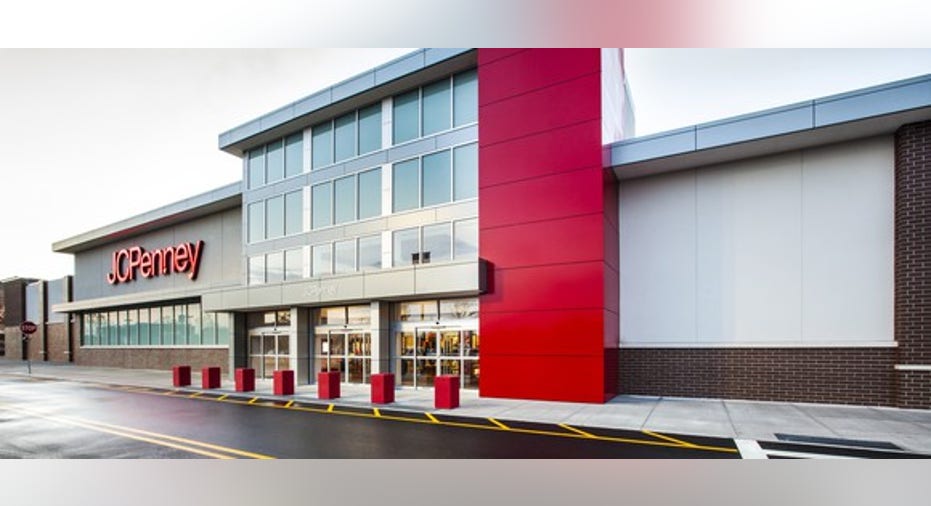 A few weeks ago, in conjunction with its fourth-quarter earnings report, J.C. Penney (NYSE: JCP) announced that it would shutter 130-140 of its roughly 1,000 stores this spring. Last Friday, the struggling department store operator published the final list of 138 stores slated to close.
As expected, J.C. Penney is primarily closing smaller, rural stores. More surprisingly, it also appears to be scaling back its presence in some competitive markets in the Northeast.
J.C. Penney will close 138 stores in the next few months. Image source: J.C. Penney.
J.C. Penney throws in the towel
Just one year ago, as top department store chains like Macy's (NYSE: M) began to close dozens of stores, J.C. Penney CEO Marvin Ellison bluntly stated that his company didn't intend to follow suit.
J.C. Penney did close seven locations last year, but that paled in comparison to the three dozen stores Macy's was in the midst of closing at the same time. Ellison has noted that virtually all of J.C. Penney's stores are cash-flow positive and that the company's broad store base supports its growing e-commerce business.
However, the facts on the ground have changed in the past year. During fiscal 2015, J.C. Penney bucked the broader department store sector's sales trend with a 4.5% increase in comparable store sales. A year ago, management expected J.C. Penney to post another 3%-4% gain in fiscal 2016. Instead, comp sales were flat last year.
Furthermore, some J.C. Penney stores are too small to accommodate the company's new sales-driving initiatives such as appliance showrooms. Others are simply in need of a renovation. With sales growth having ground to a halt last year, Ellison and his leadership team realized that J.C. Penney needed to invest in its best locations and ditch its underperforming stores.
Rural stores bear the brunt of the store closures
Last month, when J.C. Penney informed investors that it would close 13%-14% of its stores, the company estimated that these locations accounted for less than 5% of its sales and just 2% of its earnings before interest, taxes, depreciation, and amortization.
In other words, J.C. Penney is mainly closing low-volume, barely profitable stores. Nearly all of these stores still produce positive cash flow, but in most cases their sales and cash flow performance is declining and they aren't up to the brand standards that J.C. Penney wants to project.
Not surprisingly, the store closure list released on Friday included a large number of small-town locations, particularly within the Midwest. South Dakota will lose more than half of its J.C. Penney stores. Iowa, Kansas, Minnesota, Nebraska, and North Dakota will all see at least a quarter of their J.C. Penney stores close.
For most of the affected stores, J.C. Penney will begin liquidation sales in mid-April and the last day of business will be sometime in June.
Six key store closures along the Northeast corridor
While J.C. Penney is primarily targeting lower-volume, rural stores in its upcoming round of store closures, it is also closing a number of stores in busier areas, particularly in the Northeast. J.C. Penney isn't pulling out of the region entirely. Nevertheless, it seems to be admitting that it can't compete very well with moderate-price rivals like Macy's and Kohl's in this part of the country.
J.C. Penney is ceding market share to Macy's in the Northeast U.S. Image source: Macy's.
The most drastic move is coming in the Philadelphia area, where J.C. Penney is closing its stores at the Philadelphia Mills, Willow Grove Park, and King of Prussia malls. These are the three main J.C. Penney stores serving Philadelphia's northern suburbs, so it won't be easy for the company to retain its customers. (Its closest remaining store will be at the Cherry Hill Mall in suburban New Jersey.)
Furthermore, these malls aren't struggling. The King of Prussia Mall is one of the most productive malls in the U.S., and the Willow Grove Park Mall is also one of the top malls in the Philadelphia area. If the J.C. Penney stores there aren't profitable, it's probably because of company-specific factors.
J.C. Penney is also closing stores in the New York metro area, where it is already undersized. It plans to shutter its Palisades Center store -- the only J.C. Penney store left in New York City's northern suburbs -- and one of its five stores serving the eastern suburbs on Long Island.
And finally, J.C. Penney will close one of its two stores along the I-95 corridor in southwest Connecticut (home to nearly half of the state's population).
Good news for Macy's
In many cases, when a mall anchor closes, it hurts the mall's other stores as customers have fewer reasons to visit. However, most of the J.C. Penney stores closing in the Northeast are located in busy malls that should continue to draw traffic after J.C. Penney departs. As a result, rival stores in those malls will end up better off, due to lower competition.
Macy's will be the biggest beneficiary. It has stores at five of the six malls discussed above (all but Philadelphia Mills). At most of those malls, it is J.C. Penney's most direct competitor.
Of course, getting a sales boost at a handful of stores isn't going to make Macy's problems disappear overnight. But as department stores downsize en masse over the next few years, it should make the stores that survive more viable in the long run.
10 stocks we like better than J.C. PenneyWhen investing geniuses David and Tom Gardner have a stock tip, it can pay to listen. After all, the newsletter they have run for over a decade, Motley Fool Stock Advisor, has tripled the market.*
David and Tom just revealed what they believe are the 10 best stocks for investors to buy right now... and J.C. Penney wasn't one of them! That's right -- they think these 10 stocks are even better buys.
Click here to learn about these picks!
*Stock Advisor returns as of February 6, 2017
Adam Levine-Weinberg owns shares of J.C. Penney and Macy's. The Motley Fool has no position in any of the stocks mentioned. The Motley Fool has a disclosure policy.