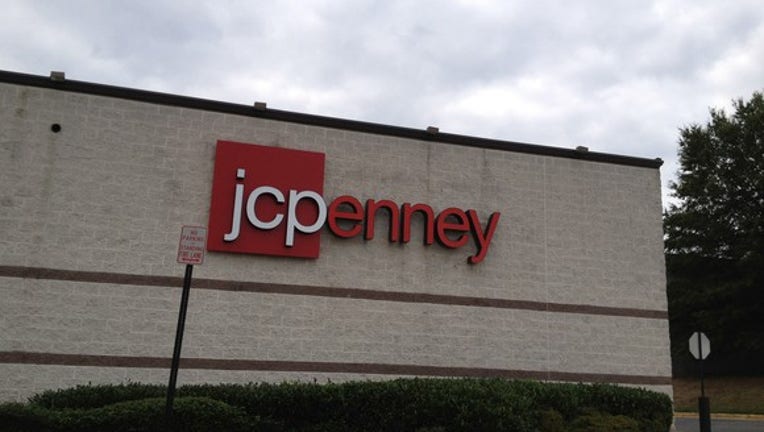 Sales growth slowed at J.C. Penney (NYSE: JCP) earlier this year, jeopardizing the company's nascent turnaround. During the first half of 2016, comparable-store sales rose just 0.9% year over year. Nevertheless, throughout the slowdown, J.C. Penney's management maintained that sales growth would reaccelerate in the second half of the year.
J.C. Penney's sales performance has been inconsistent in 2016. Image source: The Motley Fool.
That hasn't come to pass. Comparable-store sales declined in Q3 thanks to a slump in apparel sales. But in spite of the sales slowdown, J.C. Penney continues to deliver earnings improvements through expense cuts.
J.C. Penney earnings by the numbers
Comparable-store sales slipped 0.8% at J.C. Penney last quarter, leading to a 1.4% decline in revenue. This was a disappointing result, although J.C. Penney was up against a very tough comparison, as comp sales had risen 6.4% year over year in Q3 2015.
The sales shortfall caused J.C. Penney to end up with some excess inventory, which appears to have slightly affected its gross margin performance. However, J.C. Penney was able to reduce its selling, general, and administrative (SG&A) expenses by $59 million in the quarter.
Data source: J.C. Penney Q3 earnings report. YOY = year over year.
The net result was a surprisingly robust earnings improvement. J.C. Penney still lost money in the seasonally weak third quarter, but its adjusted loss of $0.21 per share represented a much better result than the prior year's $0.46 per share adjusted loss.
On the other hand, free cash flow barely improved. This can be traced to the company's increase in inventory. J.C. Penney may be able to recover some of that free cash flow in Q4 as it clears out that excess inventory.
Seasonal apparel sales were the big problem
As has been the case so often during the 2015-2016 department store slump, weather was not cooperative last quarter. J.C. Penney CEO Marvin Ellison noted that the U.S. had the warmest September on record this year, which discouraged customers from buying fall seasonal merchandise for much of the quarter.
As the weather turned colder in October, seasonal sales started to recover. Indeed, comp sales returned to growth last month, also boosted by the completion of J.C. Penney's major appliance showroom rollout.
The Q3 results validate J.C. Penney's strategy to add fewer seasonal lines of business in order to reduce its reliance on favorable weather trends. However, J.C. Penney clearly has more work to do in this respect.
Looking ahead
The weak sales performance last quarter forced J.C. Penney executives to acknowledge reality at last and cut the company's 2016 revenue guidance. Even so, management appears to expect comp sales growth to rebound to the mid-single digits in Q4. If the weather is cooperative, that should be feasible -- if not, it may be a stretch.
Meanwhile, J.C. Penney's solid cost performance allowed the company to maintain its forecast of positive adjusted earnings for the full year.
To meet its earnings growth targets for 2017 and beyond, J.C. Penney will need sales growth to speed up. This is still a realistic goal. A wave of store closures by Macy's and Sears Holdings could drive more traffic to J.C. Penney stores. J.C. Penney's initiatives to boost sales in its home department should also continue to gain traction.
J.C. Penney's Q3 sales results certainly weren't encouraging. But its turnaround remains on track thanks to strong expense management and improving sales trends in the past few weeks.
10 stocks we like better than J.C. Penney When investing geniuses David and Tom Gardner have a stock tip, it can pay to listen. After all, the newsletter they have run for over a decade, Motley Fool Stock Advisor, has tripled the market.*
David and Tom just revealed what they believe are the ten best stocks for investors to buy right now...and J.C. Penney wasn't one of them! That's right -- they think these 10 stocks are even better buys.
Click here to learn about these picks!
*Stock Advisor returns as of November 7, 2016
Adam Levine-Weinberg owns shares of J.C. Penney and Macy's. The Motley Fool has no position in any of the stocks mentioned. Try any of our Foolish newsletter services free for 30 days. We Fools may not all hold the same opinions, but we all believe that considering a diverse range of insights makes us better investors. The Motley Fool has a disclosure policy.