It's Not Too Late to Save for Your Summer Vacation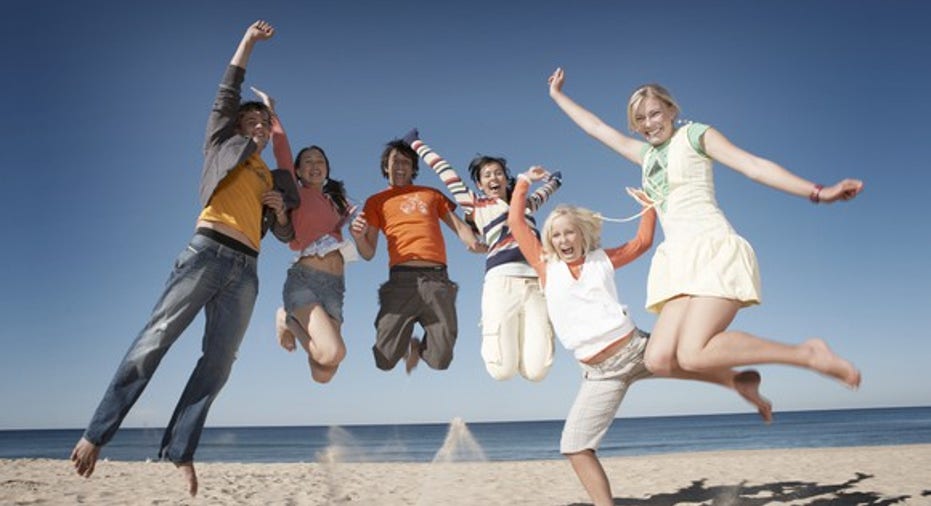 You looked at the calendar, circled those days earmarked for vacation, and promised yourself you'd start saving for your trip to avoid racking up debt. But you know what they say about the best laid plans. If you dropped the ball and failed to budget for your upcoming vacation, worry not -- you can still find small ways to save that can really add up.
IMAGE SOURCE: GETTY IMAGES.
Avoid credit card debt
First, let's get one thing straight: No vacation is worth racking up credit card debt. While charging your impending trip might seem like an easy fix in theory, you'll pay for it in the long run. Let's say you need $5,000 to cover the cost of a vacation. If you use a credit card that charges 14% interest to fund your trip knowing full well that you won't be able to repay that balance for two years, you'll wind up spending an extra $760 in interest fees.
Now you may think that $760 doesn't seem like such a hefty price to pay for the chance to get away, but consider what that money can do for you in terms of retirement. If you stick that $760 in a retirement account, invest it, generate an average annual return of 8% (which is feasible for a stock-heavy investment strategy), and leave it alone for 30 years, at the end of the day, you'll have over $7,600 -- enough to pay for several vacations in retirement.
By taking on credit card debt to fund your vacation, not only will you wind up losing money to interest charges, but you'll also be putting yourself at risk for lowering your credit. And the lower your credit score, the more it'll cost you to borrow money in the short term. So tempting as it may be to let your credit card compensate for your lack of planning, don't do it. You'll end up paying for it in the long run.
Start cutting corners immediately
If your vacation is still a month or two away, you have time to make some instant changes that can go a long way. For starters, eliminate all non-essential spending and bank every penny you can round up between now and your trip. Skip the restaurant meals and cook at home. Walk rather than take a taxi. Clip coupons for the grocery store, and pledge not to buy a single new clothing item until your budget opens up again. If you normally spend $800 a month on the aforementioned items, cutting those costs in half can go a long way toward helping you cover your vacation.
Generate more income
For some of us, cutting corners will only get us so far. If reasonable cost-cutting measures aren't enough to help bridge that savings gap, you'll need to find ways to bring in extra income in the weeks leading up to your vacation. For starters, consider taking on a temporary part-time job. Working eight extra hours a week at $15 an hour will give you about $1,000 in extra income over the course of two months.
Don't have time for a side job? Try selling some of your stuff, like that cellphone you upgraded last year or that designer handbag you hardly ever use. If you're willing to put in the time, hawking your wares is a good way to bring in some last-minute cash.
Finally, if all else fails, get creative. If you're a long-standing employee with a good reputation at work, you could try asking for an advance on your upcoming paychecks. It's uncommon, but also not unheard of.
...or change your plans
Of course, there's also another option to consider. If you've failed to budget for the vacation you're hoping to take, choose a lower-cost version instead. Skip the hotel room and try camping for a few nights, or stay at an affordable hostel or rental property. Pass up the $200 flight and spend half a day driving to your destination instead. Cut your trip from six days down to three, or find a vacation spot that's half as expensive as the one you initially had in mind. No matter where you end up going, you'll appreciate the break from the usual grind, and you won't have to resort to such extreme measures to come up with that last-minute cash.
The article It's Not Too Late to Save for Your Summer Vacation originally appeared on Fool.com.
Try any of our Foolish newsletter services free for 30 days. We Fools may not all hold the same opinions, but we all believe that considering a diverse range of insights makes us better investors. The Motley Fool has a disclosure policy.
Copyright 1995 - 2016 The Motley Fool, LLC. All rights reserved. The Motley Fool has a disclosure policy.