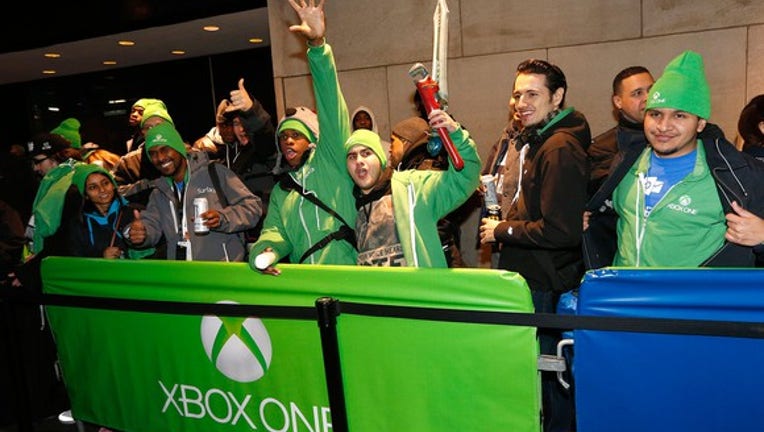 Twitch unexpectedly took the live-streaming world by storm, and the platform's surprising popularity led to Amazon.com (NASDAQ: AMZN) acquiring the start-up for nearly $1 billion in 2014. Alphabet (NASDAQ: GOOG) (NASDAQ: GOOGL) stepped up to directly challenge Twitch with Google subsidiary YouTube, launching YouTube Gaming in 2015.
Still, that hasn't dampened Twitch's popularity all that much. Twitch's 2016 retrospective showed continued growth in its most important metrics, with some expected deceleration due to Twitch's growing size. In 2016, there were 292 billion minutes watched, with 2.2 million unique streamers.
It's now Microsoft's (NASDAQ: MSFT) turn to step up to the plate.
Image source: Microsoft.
A live-streaming service by any other name
The software giant has unveiled a new live-streaming platform called Mixer, a rebranding of Beam, which was acquired in August 2016. Beam had only launched just seven months prior before Microsoft scooped it up for an undisclosed price. Beam did have a differentiating feature, though: The ability for viewers to interact more directly with the stream instead of only passively watching. The start-up was also able to boast lower latency than its larger rivals.
Mixer will step into the live-streaming ring to compete with incumbent heavyweights Twitch and YouTube Gaming, which is an upward hill to climb. In addition to the new name, Mixer is adding a handful of new features that hope to differentiate the service further, such as Crowd Play (allows the audience to vote on in-game decisions) and Co-Streaming (combining multiple streams into a split-screen view), to name a few.
Microsoft is also launching Mixer Create (in beta), a mobile app that allows users to broadcast mobile games. Naturally, Mixer will be integrated directly into the Xbox One as well as Windows 10.
Three's company
Overall, Mixer looks like it offers some compelling features for the growing live-streaming crowd, but it remains to be seen if the service can rival Twitch or YouTube Gaming. If any of Mixer's differentiating features prove to be popular, it would be fairly easy for Twitch or YouTube Gaming to replicate them, since these are all companies with deep pockets to fund development.
All three services have parent companies that operate massively powerful clouds (and collectively dominate the cloud infrastructure market), so in terms of technical prowess there shouldn't be any slacking on anyone's part. Microsoft also didn't mention anything yet about the revenue model, but presumably it will rely on ads like other live-streaming platforms and have revenue-sharing agreements with content producers and streamers. (Although Amazon has cleverly linked Twitch to Amazon Prime; Prime members enjoy ad-free viewing.)
A few years back, I wouldn't have had much confidence that Microsoft could pull it off, but the company's ability to execute has improve immensely in recent years under CEO Satya Nadella. The software giant definitely has a chance to make a dent in live-streaming.
10 stocks we like better than MicrosoftWhen investing geniuses David and Tom Gardner have a stock tip, it can pay to listen. After all, the newsletter they have run for over a decade, Motley Fool Stock Advisor, has tripled the market.*
David and Tom just revealed what they believe are the 10 best stocks for investors to buy right now... and Microsoft wasn't one of them! That's right -- they think these 10 stocks are even better buys.
Click here to learn about these picks!
*Stock Advisor returns as of May 1, 2017
Suzanne Frey, an executive at Alphabet, is a member of The Motley Fool's board of directors. Teresa Kersten is an employee of LinkedIn and is a member of The Motley Fool's board of directors. LinkedIn is owned by Microsoft. Evan Niu, CFA has no position in any stocks mentioned. The Motley Fool owns shares of and recommends Alphabet (A shares), Alphabet (C shares), and Amazon. The Motley Fool has a disclosure policy.