It's Good to Be a CEO, Again: Stocks Rise, and So Does Pay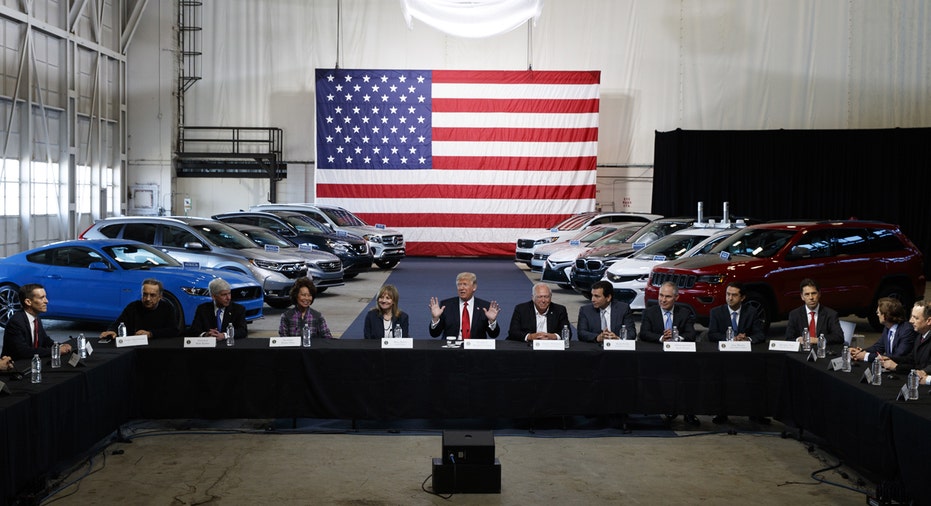 Pay raises are back in style in the corner office, wiping out cuts from a year earlier and pushing CEO compensation to new highs amid a surging stock market.
Median pay for the chief executives of 104 of the biggest American companies rose 6.8% for fiscal 2016 to $11.5 million, on track to set a postrecession record, according to a Wall Street Journal analysis.
Twice as many companies increased their chiefs' pay as reduced it, though a few high-profile bosses took substantial pay cuts, including Apple Inc.'s Tim Cook and General Electric Co.'s Jeff Immelt.
The results, representing about a fifth of the S&P 500, suggest the 2015 slowdown in chief executive pay was temporary. Median annual pay for a broader sample of CEOs, disclosed last year, fell to $10.8 million in fiscal 2015, with most getting a pay cut or a raise of less than 1.5%.
The higher pay was doled out as the stock market notched strong gains and corporate profits rebounded over the course of 2016. "If ever there was going to be a good year for CEO pay, it was going to be 2016," said David Yermack, a finance professor at New York University's Stern School of Business who studies executive pay.
Companies in the Journal's latest analysis generated a median total return of nearly 17% in fiscal 2016, compared with fiscal 2015's return of 4.5% for the group. Total return reflects changes in a company's share price and the effect of dividend payments.
How Much Do Top CEOs Make?
Click here to search CEO compensation and performance data for S&P 500 companies.
Much of the higher pay was awarded in various forms of restricted stock or stock options. The compensation increases have come about because rising equity awards have more than made up for declines in cash incentive pay, according to a separate analysis by Institutional Shareholder Services, the large proxy advisory firm.
While cash bonuses have fallen about 1.4% among the companies that have filed pay disclosures, stock awards have risen 7.4% and option awards have risen 3%, noted John Roe, head of analytics at ISS.
Mr. Yermack said regular shareholder votes on executive pay have forced boards "to do their homework" in better tying top-boss pay packages to performance.
Companies could still do more to link leaders' pay with long-term corporate performance, said Dieter Waizenegger, executive director of CtW Investment Group, the investment arm of union federation Change to Win.
The Journal analyzed chief-executive compensation and performance data for 115 S&P 500 companies that disclosed pay details before March 15 for fiscal years ending since July 1, 2016. Eleven bosses were omitted from aggregate calculations because they started or left the job during the most recent year.
Typical of the group: Qualcomm Inc. chief executive Steve Mollenkopf, who made $11.1 million in the year ended Sept. 25, up 6.7% from the prior year. The maker of cellphone chips posted total return of 22.4%. A Qualcomm spokesman declined to comment.
GE cut pay for its longtime leader, Mr. Immelt, by 35% to $21.3 million in 2016. That partly reflects pain from low oil prices, which hurt GE's oil field-services profits, Mr. Immelt said in his annual letter to investors. The conglomerate's compensation plan for executives paid out only 80% of its target amounts, he added. A GE spokeswoman declined to comment.
At Apple-which missed its targets for sales and operating profits as iPhone sales declined last fiscal year-total pay for Mr. Cook fell 15% to $8.7 million. Apple's business has rebounded recently, pushing its share price to all-time highs. An Apple spokesman declined to comment.
For several chiefs, last year's pay raises more than made up for pay cuts in 2015.
Thomas Falk of Kimberly-Clark Corp. received a 29% raise, compared with a 21% pay cut in 2015 and bringing his total compensation to $15.7 million in 2016 from $15.4 million two years earlier.
Mr. Falk's raise came even as the maker of Huggies diapers and Kleenex tissues posted a shareholder return of -7.7% last year compared with 14% a year earlier.
A Kimberly-Clark spokesman said the company considers its three-year shareholder return of 25% and five-year return of 90% better measures of Mr. Falk's performance.
Some of the biggest paydays went to companies in transition-or even turmoil. Philippe Dauman, who was forced out as chief of media giant Viacom Inc. in August, made $93 million during the year. The total includes $58 million of exit payments, promised under his 2015 employment agreement. A Viacom spokesman declined to comment.
At Johnson Controls International PLC, Alex Molinaroli made $46.4 million in the year ended Sept. 30, more than double the $21.7 million he made the prior year. Last fall, he split off an auto-parts business that accounted for a significant part of Johnson Controls' revenue and closed a $14 billion merger with Tyco International PLC. A Johnson Controls spokesman declined to comment.
Meg Whitman made $35.6 million in the year ended Oct. 31 as chief executive of Hewlett Packard Enterprise Co., which was created when she split Hewlett-Packard Co. into two companies in late 2015. That is more than double the $17.1 million she made a year earlier at the combined company.
Her latest package included a special equity grant tied to the launch of HP Enterprise. Aside from such one-time items, "Meg's target compensation has remained unchanged over the past three years,'' an HP Enterprise spokeswoman said, referring to a portion of the CEO's pay package.
Ms. Whitman was one of three female CEOs in the Journal analysis. The others were Virginia Rometty of International Business Machines Corp., who made $32.7 million, up 65% from a year earlier, and Denise Morrison of Campbell Soup Co., who made $12.9 million in the year ended July 31, up 37%.
Ms. Rometty's 2016 package includes 1.5 million stock options, which she can't fully exercise unless IBM's share price increases significantly, according to its proxy.
A Campbell's spokeswoman said Ms. Morrison's pay was in line with her contributions to the company's results and with her peer chief executives.