It's Full Speed Ahead for Opko Health After Pipeline Stumble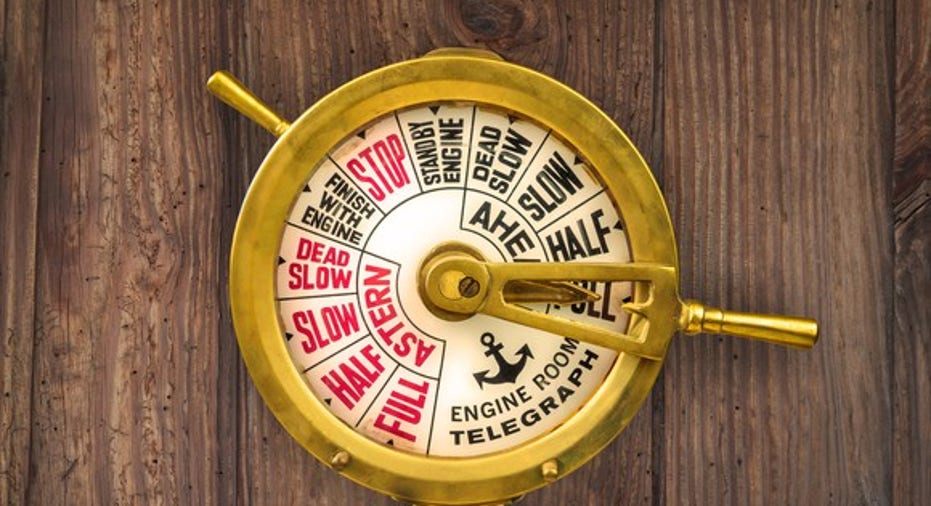 Mark Twain and an experimental human growth hormone?
Opko Health (NASDAQ: OPK) executive vice president Steve Rubin managed to combine this unlikely pair at the J. P. Morgan Healthcare Conference on Wednesday. Rubin talked about the recent clinical failure of a human growth hormone, hGH-CTP, that Opko is developing in partnership with Pfizer (NYSE: PFE). Hesaid that he knew he might be badly misquoting Mark Twain, but emphasized that "rumors of its demise are greatly exaggerated." Rubin said that Opko is moving "full steam ahead." Here's how.
Image source: Getty Images.
Possible culprit found
Opko announced on Dec. 30, 2016, that the primary endpoint wasn't met in a late-stage study ofexperimental long-acting human growth hormone product hGH-CTP in adults. Based on earlier clinical trials, the company expected to find significant reduction in trunk fat mass in patients receiving hGH-CTP, compared to the placebo group. That didn't happen.
In its initial announcement of the disappointing results, Opko hinted at something potentially suspicious with the data, saying that it had"identifiedone or more outliers that may have affected the primary outcome." Steve Rubin revealed on Wednesday what the outlier was.
Rubin said that the company's scientists discovered "an exceptional value of trunk fat mass reduction in the placebo group." What this means in terms of next steps is that Opko will take another swing at evaluating treatment in the adult patient population. The company's team recently finalized a plan to move forward with Pfizer, which is responsible for registering and potentially commercializing hGH-CTP.
Opko and Pfizer must get a go-ahead from the U.S. Food and Drug Administration first, of course. However, based on what Rubin said, it doesn't sound like the companies are cherry-picking the data to improve their case. He expects that another late-stage study in adults will be initiated and expressed optimism that hGH-CTP will ultimately be submitted for approval in treating adults.
More momentum
Rubin also highlighted several other programs that are picking up steam. Opko continues to work to secure reimbursement arrangements with payers for its4Kscore prostate cancer test. The company has obtained a positive coverage decision from one national payer. Opko is talking with several Medicare administrative contractors (MACs) and now feels confident that it has the data to support positive local coverage determinations by any MAC.
Opko kicked off a clinical study for its Claros 1 prostate-specific antigen (PSA) test just a few days ago. Rubin said that the company expects to filefor modular pre-market approval of the PSA test in the first half of this year, with a testosterone test 510(k) filing coming in the second half of 2017.
The launch of secondary hyperparathyroidism drugRayaldee is also gaining momentum. Opko has secured contracts with commercial and Medicare Part D payers to cover over half of all Americans. The company thinks that between 70% and 80% of individuals will be covered for Rayaldee by mid-2017.
Opko also anticipates some solid pipeline progress this year. Top-line data from a phase 2a study evaluating its long-actingFVIIa replacement therapy for hemophilia patients should be announced in the first half of 2017. Opko plans to begin a phase 2b clinical study of oxyntomodulinin treating type 2 diabetes in the second half of the year.
Running out of steam?
The failure ofhGH-CTP resulted in Opko's losing over 20% of its market cap overnight. Even before that disappointment, Wall Street analysts appeared to be losing some of their enthusiasm about the stock. Although Steve Rubin says that it's full steam ahead, is Opko actually running out of steam?
My view is that it isn't.I think Opko will win over more payers for 4Kscore and get some good news from Rayaldee this year. BioReference Labs should also keep going strong.
We still don't have enough information to have a warm-and-fuzzy feeling about the prospects for hGH-CTP in treating adult patients, though. Rubin's update provided some hope for the human growth hormone. It could conceivably still be a big success for Opko and Pfizer if his confidence is warranted. Of course, there's always the possibility that Rubin's optimism is just (wait for it)...hot air.
10 stocks we like better than Opko Health When investing geniuses David and Tom Gardner have a stock tip, it can pay to listen. After all, the newsletter they have run for over a decade, Motley Fool Stock Advisor, has tripled the market.*
David and Tom just revealed what they believe are the 10 best stocks for investors to buy right now... and Opko Health wasn't one of them! That's right -- they think these 10 stocks are even better buys.
Click here to learn about these picks!
*Stock Advisor returns as of January 4, 2017
Keith Speights has no position in any stocks mentioned. The Motley Fool has no position in any of the stocks mentioned. The Motley Fool has a disclosure policy.