Italy's rescue plan for troubled bank gets EU approval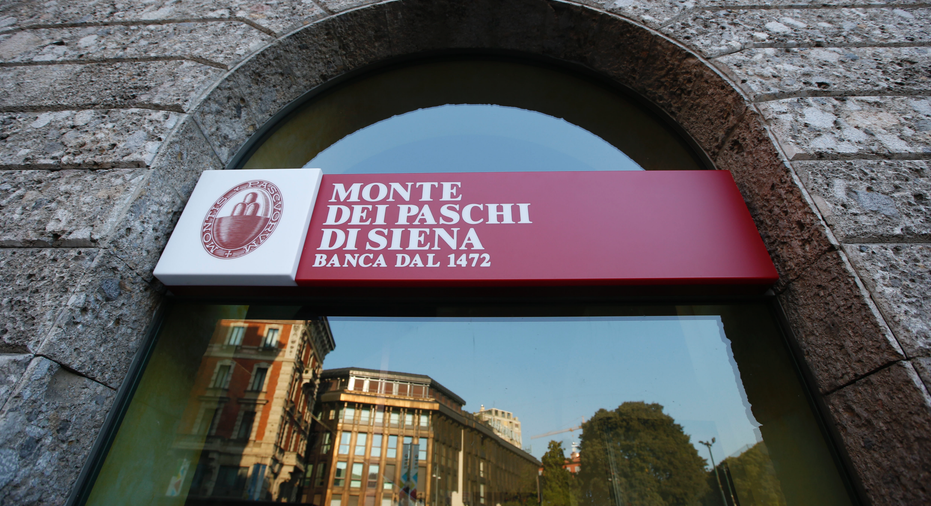 Italy's finance minister said Tuesday the plan to restructure the struggling bank Monte dei Paschi di Siena will provide "a credible future" for the institution while ensuring stability to the Italian banking sector.
Minister Pier Carlo Padoan made the comments after the European Union's executive commission approved Italy's plans to inject 5.4 billion euros ($6 billion) into the world's oldest bank as part of a five-year restructuring plan that the bank's management will outline to investors on Wednesday.
Italy's banking system has been weighed down by a heavy load of bad loans due to a prolonged crisis in the eurozone's third-largest economy coupled with management issues.
Besides the Monte dei Paschi rescue, Padoan has been ushering through a plan to save two cooperative banks in the productive northern Veneto region, where account holders have lost billions of euros.
The Commission cleared the Monte dei Paschi capital injection only following the contribution of 4.3 billion euros from the bank's shareholders and junior creditors, as required by EU rules meant to minimize the cost of bailouts for taxpayers.
Once the operation is complete, the Italian government will hold a 70 percent stake in the bank. Padoan said he expected that Italy will be repaid its investment in full, with some returns, although he didn't specify by when and how much.
"The rescue is an extremely important element for the bank and the Italian banking system, and another sign of a turnaround after the agreement last week on the Veneto banks," Padoan told a press conference. "It is a plan that provides certainty and a sustainable future to the bank that will have a very important capital level."
The capital injection is intended to give the bank a buffer in case of worsening economic conditions. The restructuring includes moving more than 26 billion euros in soured loans off its balance sheets, according to the EU Commission.
Commission Vice President Valdis Dombrovskis said the capital injection "should protect financial stability in Europe and limit the burden on taxpayers."
Padoan also expressed confidence that the Italian parliament would approve the decree to save the two Veneto banks.