Italy's populists brush off EU concerns about possible gov't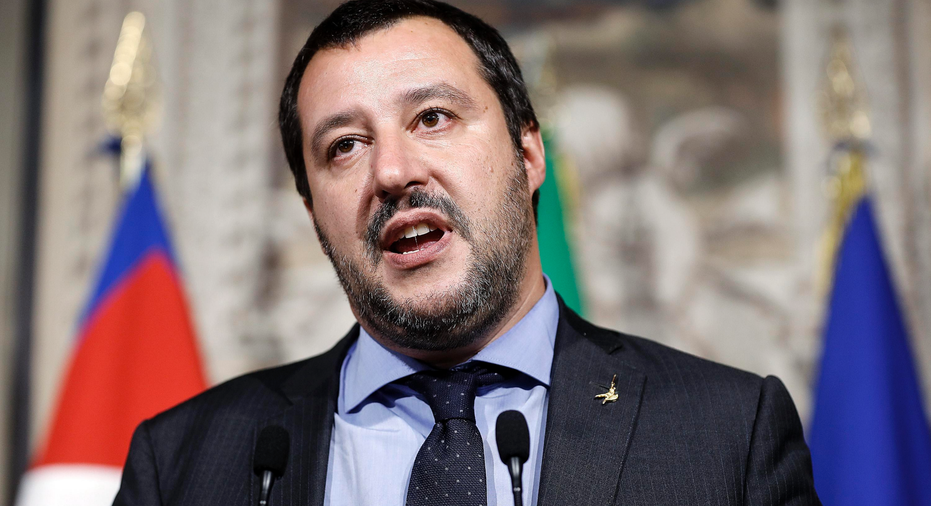 Italy's two populist leaders are brushing off fears in Brussels and the markets over the outlines of their possible government, and are insisting they are close to a deal designed to help ordinary Italians.
League leader Matteo Salvini and 5-Star Movement leader Luigi Di Maio said talks on a joint agreement — covering issues such as migration, labor reforms and tax cuts — could be ready as soon as Wednesday. Ten weeks after inconclusive elections, both voiced willingness to step aside and let a third candidate be premier.
Salvini taunted Brussels by warning that if European Union capitals were concerned, "then we're doing something right." A more conciliatory Di Maio promised dialogue with the EU, but warned that "we won't be subordinates to some Eurocrats."
Milan's stock market closed down 2.32 points Wednesday amid fears that after more than two months of political deadlock, Italy was indeed heading to a populist, euroskeptic government.
President Sergio Mattarella must still confer a mandate on a proposed candidate for premier, whose government and program must win votes of confidence in both houses of parliament.
The 5-Stars were the single biggest vote getter in the March 4 election, grabbing 32 percent of the vote. The League anchored a center-right coalition that took 37 percent and includes ex-Premier Silvio Berlusconi's Forza Italia.
Chances for a League-5-Star government got a boost last week after Berlusconi said he wouldn't get in the way of it, but wouldn't vote for it either. Berlusconi, 81, has warned the 5-Stars are dangerous for Italy and its democracy.
He now has something of an interest in seeing a 5-Star-League government ultimately fail since a Milan court ruled last week that that he could run for office after having been sidelined for five years by a tax fraud conviction.